Previously, I wrote about how MachineMetrics can be used to build unplanned downtime Pareto charts. This post is about how you can use MachineMetrics to build Quality Pareto charts in a similar fashion - and how these Pareto charts can be used to manage your factory's quality.
Recent updates have allowed reject reasons to be added by operators and edited by quality managers, giving Lean shops better tools to manage quality.
The Workcenter view in MachineMetrics gives operators the ability to track rejects immediately when they occur and allows quality personnel to better manage quality issues. In one example, a customer has 2 bins of rejects for each machine. A red bin, and a yellow bin. The red bin is for parts that have obvious defects. When a part or lot of parts are rejected to the red bin, the operator can immediately give the parts the proper reject reason and move on. There is no need for further inspection. The yellow bin is for parts that are questionable and require further inspection.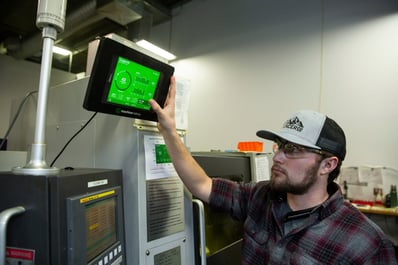 The Workcenter View that allows for operator input. Tap "Reject Part" to add a reject.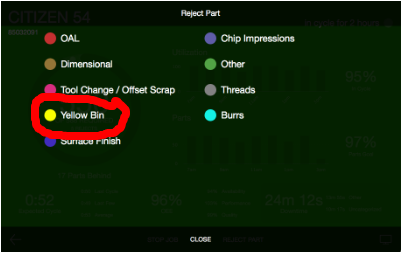 Tap "Yellow Bin" to categorize the rejects as questionable.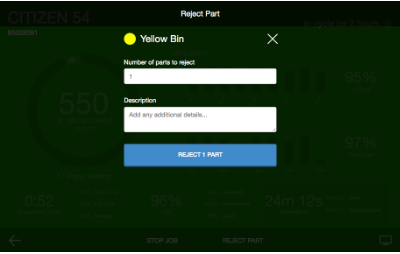 Specify the number of parts and a description of the problem.
By adding a "yellow bin" category that serves as a temporary queue of questionable parts, the inspector can keep track of all the parts that require further inspection and where these parts are located. The quality manager can view the Pareto chart not only to understand quality issues, but also to manage the yellow bins. When new parts appear in the yellow bin, the manager can walk over to the machine with the parts in the yellow bin, inspect those parts, and reallocate the parts as necessary. MachineMetrics manages this entire process.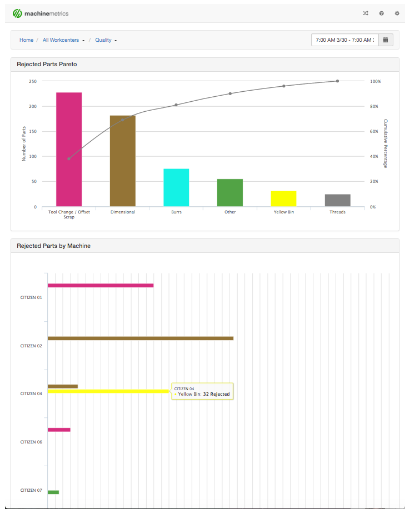 The factory floor quality Pareto for today that includes parts that are currently in the yellow bin.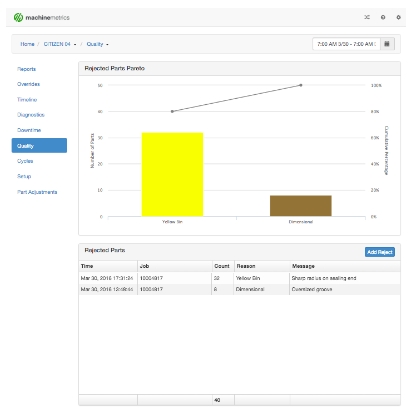 The quality Pareto of the individual machine. 32 parts were placed in the yellow bin at 17:31.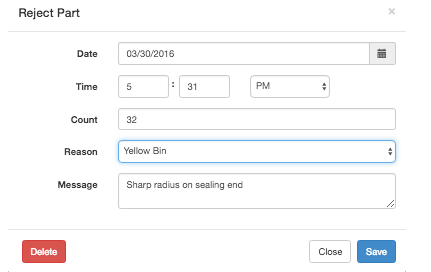 Clicking on the yellow bin reject allows the quality manager to re-allocate the parts into the appropriate category after a detailed inspection.
With these recent updates, quality personnel can use MachineMetrics to automate many of their tasks. Similar to tracking downtime, tracking scrap reasons can be used to help continuous improvement leaders easily identify quality issues. MachineMetrics continues to evolve as a lean manufacturing tool tool to help Lean Manufacturers.