AccuRounds is a second-generation, family-owned, advanced manufacturer. Established in 1976, they provide custom, precision-machined components to industries including medical, aerospace, and emerging technologies.
In early 2018, the AccuRounds team installed MachineMetrics on 10 CNC machines and within a year, they had 23 connected machines driving process improvements and greater collaboration between engineers and machinists. Because of AccuRounds' history of building a strong culture across the organization, the team worked to deliberately manage the tensions that came to the surface during the first few months after installation.
The Challenge
AccuRounds needed to focus on two main challenges. One was on measuring the efficiency of the processes on their machines. For all their processes, data tracking was done by paper and pen. They would record their success in production rates and parts per hour, but the information was getting lost in time.
A second major challenge throughout implementation was getting past the human element and the impression of being watched by "Big Brother". There was also an age gap, a generation gap, and a language gap that required coaching to show everyone that managers weren't watching the operators but were instead watching the process to identify what process steps needed improvement.
The Solution
AccuRounds felt that MachineMetrics offered the best fit for their production environment. The intuitive dashboards and platform, ease of use, and drill-down abilities provided the best path to address their challenges and meet established goals.
When deploying MachineMetrics, AccuRounds also mounted tablets to their machines to monitor process efficiency in real-time and used this knowledge to address the cultural challenges to adoption. This also enabled managers to train employees and break through their suspicion of "being watched."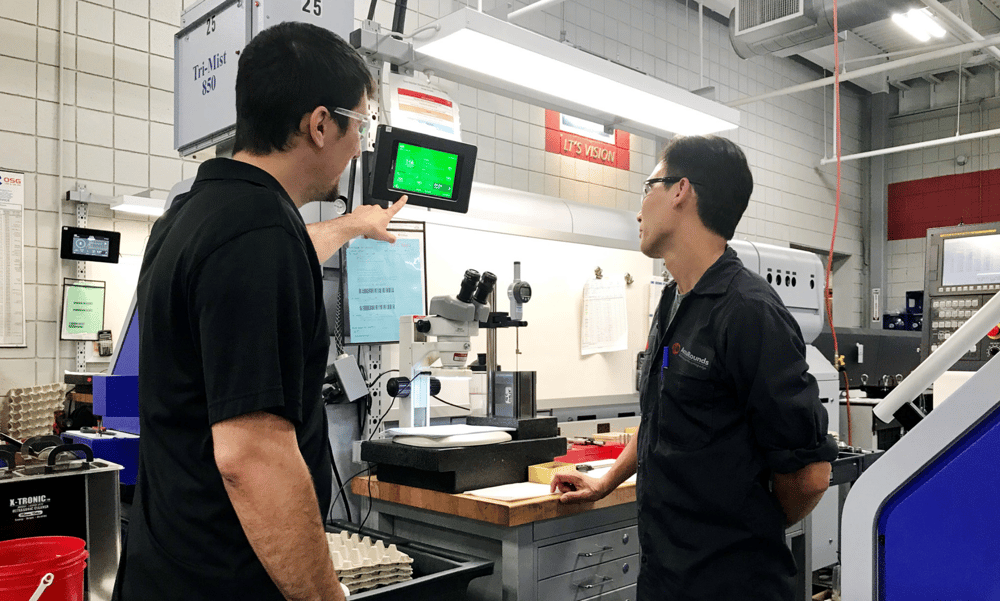 The data aggregation and process monitoring improved communication between managers and line operators and helped drive a better understanding of bottlenecks and process gaps.
AccuRounds used MachineMetrics to better train staff for performance gaps while implementing process improvements. The real-time dashboards and automated alerts, combined with the ability to contextualize machine data with operator input, provided a wealth of information that increased shop floor visibility and empowered better decision-making for everyone.
The Result
The previously used manual tracking strategies only provided visibility into hour-to-hour production. It didn't allow for process evaluations and added administrative duties that took up valuable labor resources.
MachineMetrics eliminated manual data tracking and its many limitations. The consistency of real-time data in a timely application helped build confidence in processes, and it also built confidence in process improvements that could be validated immediately.
MachineMetrics' process improvement features, such as Pareto charts, enabled managers to see where training resources should be focused. Time-critical tasks like setups and changeovers could be improved through actionable insights for better training, machine improvement, or both.
The MachineMetrics platform helped identify problem jobs and processes in a more organized fashion. The previous analysis was done long past the point when an event occurred, and often the employees no longer remembered the reasons.
The MachineMetrics platform captures the data, analyzes it, categorizes the downtime reasons, and makes it available immediately. Operators could also add contextualization using notes within the downtime categories to keep records of what happened.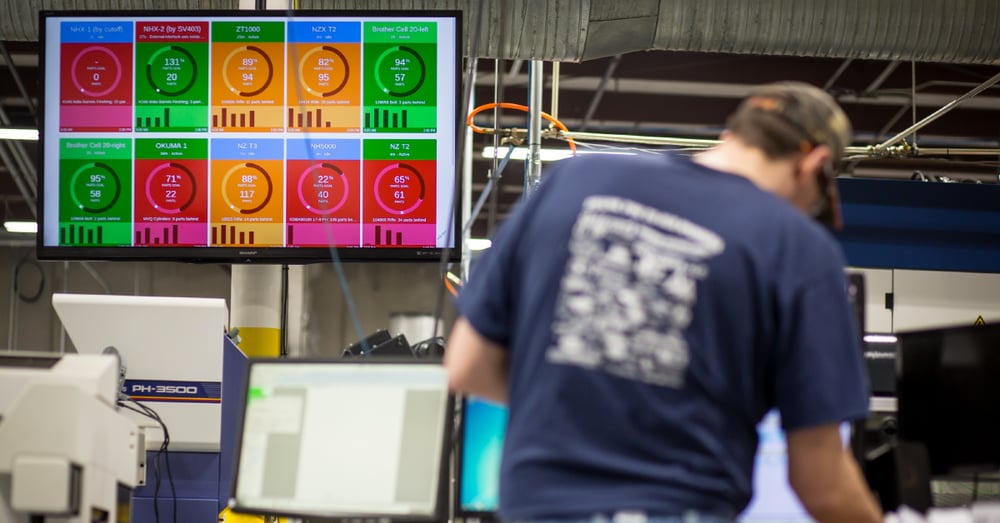 For both managers and operators at AccuRounds, adding the MachineMetrics platform to their manufacturing operation has driven significant results and improvements throughout the company, including keeping spindles running efficiently, enhancing the culture, and quickly addressing problems.
Using MachineMetrics allowed AccuRounds to increase their OEE by 20% and improve on-time delivery by 6%, with a 90% reduction in past due orders. It also drove a 15% reduction in tooling spending. With results on this scale, AccuRounds achieved an ROI in 60 days.
AccuRounds prides itself on its culture and an open, empowered workforce. The addition of MachineMetrics has furthered that effort by enabling a 52% reduction in turnover rate with better control and confidence in their processes and better delivery of parts to customers.