Wichita-based Trinity Precision has long served the aerospace industry. With deep roots among some of the country's most prominent names, their commitment to quality and precision is critical for maintaining safety in a highly regulated industry where part specification and safety are paramount. Trinity serves aerospace companies in need of high-quality parts and requiring complex machine parts and assemblies.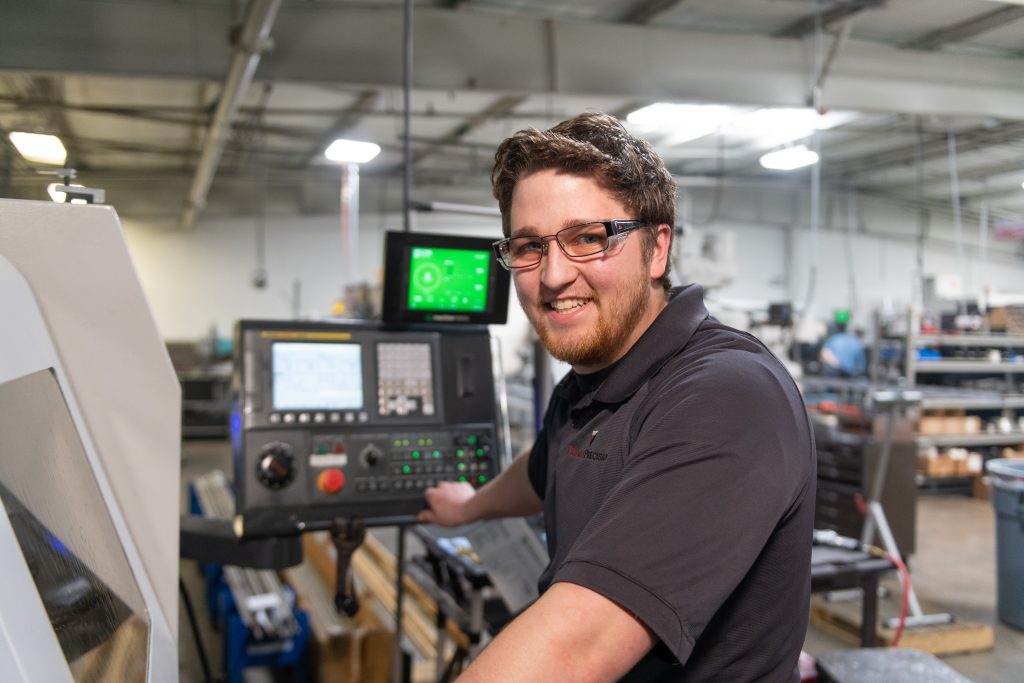 [Source]
Commitment to Technology
Technology is a core component of Trinity's infrastructure, allowing them to meet its industry's advanced tolerance and regulatory requirements. They have a meticulous validation and design process that takes place before production, and many times, these parts are new. Recently, Trinity began an initiative to improve the equipment utilization on their shop floor to identify bottlenecks, problems, and waste to close the loop between design and manufacturing.
When they looked at their existing parts tracking and data gathering system, the Trinity team realized they had additional work to do in order to bring data capture and insights to the same level as the rest of their operation. They also believed that they could solve many of the problems encountered on the shop floor by leveraging technology.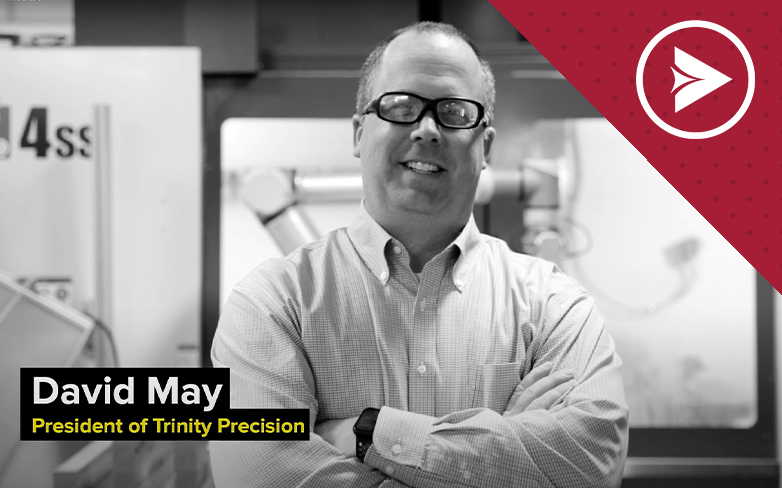 [Source]
According to Trinity president David May, their previous system had consisted of a typical manual and fragmented mix of Excel spreadsheets, paper tracking, and an ERP system where data was stored and used for enterprise functionality. David and his team believed production visibility would only be possible once they had moved away from manual data collection, towards an automated solution with more actionable data and reports.
Going Live with MachineMetrics
Many manufacturers using traditional paper-based tracking often don't know their actual utilization, or think it is much higher. And while an ERP can help manage enterprise-level functions, it fails to provide deep insight into production via accurate, real-time data.
Realizing this could apply to them, David and his team sought to partner with a company whose expertise and platform for capturing vital manufacturing information and analysis would help them get control of their data and help them identify problems that could be improved.
Trinity approached MachineMetrics to find a solution for their traditional data management and its analytical shortcomings. According to David, the MachineMetrics devices and platform went live and eliminated the manual system in just two weeks.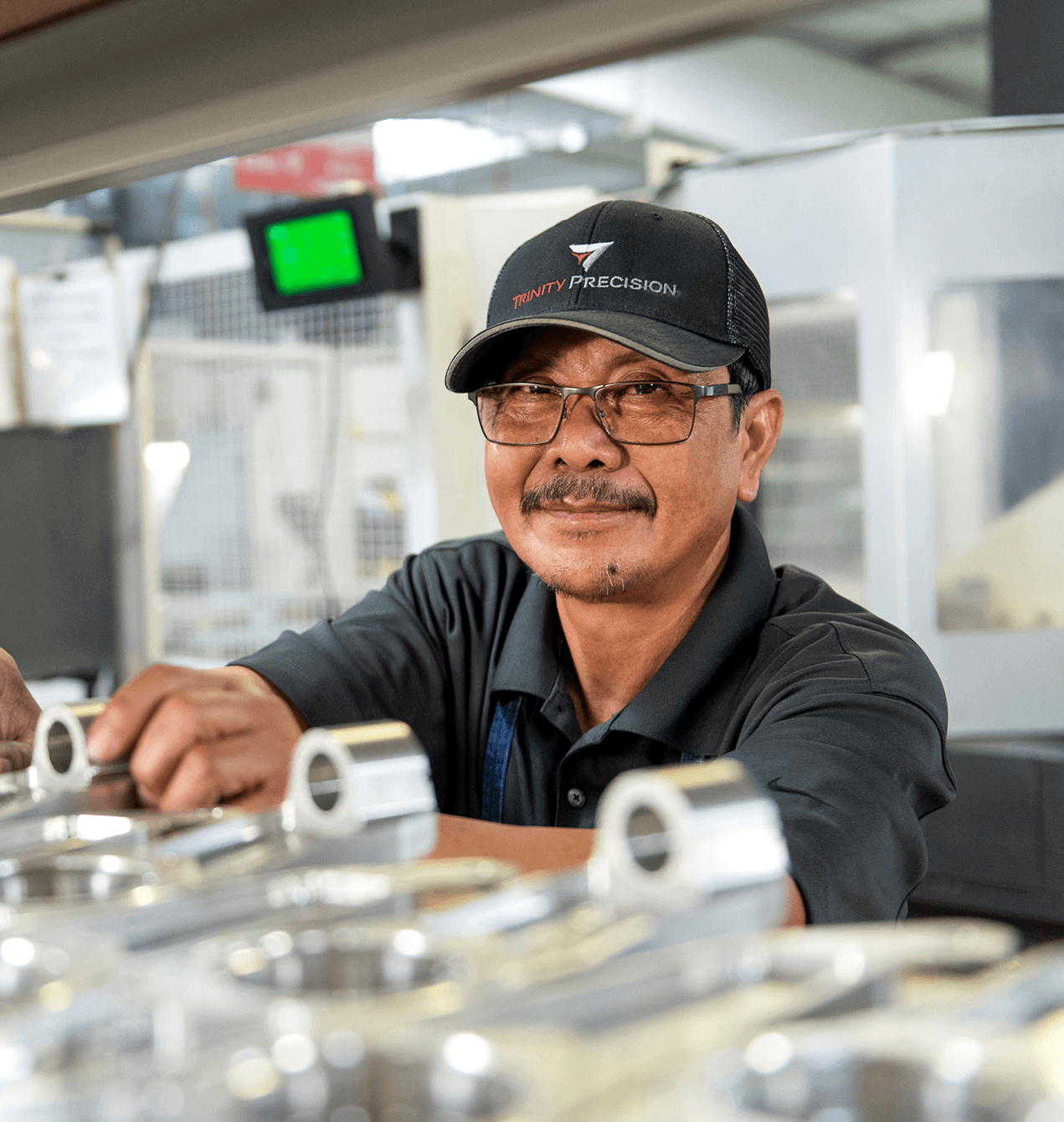 [Source]
Finding Value with MachineMetrics
With the time-to-value provided by MachineMetrics, Trinity was able to dive deep into their data to improve their overall equipment effectiveness immediately. David explains the value of MachineMetrics for Trinity Precision in three ways:
Quantification
MachineMetrics allowed Trinity to quantify its downtime to understand what was happening and the cost associated with each category. Trinity knew it had a lot of downtime and had captured as much as possible through the old system, but it was lacking. With the actionable insights provided by MachineMetrics, they quickly quantified how much of each category contributed to downtime. Because the downtime and cause could be identified on all cost centers, it allowed management to understand where to make changes and what Capex to undertake. It also allowed workers to understand the cost centers and cost losses to empower and include them in improvement processes.
Validation
David and his team soon realized that the MachineMetrics system could also help them validate processes on the shop floor. By understanding the problems of each work center through the data it generated, they could determine what processes were being used effectively and which were not. For example, Trinity quickly realized that palletized systems could benefit from the insights derived from MachineMetrics and optimized more effectively than single spindle machines. Trinity could now improve its robotized functionality with the data analysis in hand. And it could also develop a more effective Capex plan for the type of equipment to purchase going forward that would deliver the best equipment utilization when partnered with MachineMetrics.
Problem Identification
Because MachineMetrics captures, contextualizes, and standardizes data across all makes, models, and protocols in real-time, a single version of truth can be achieved. This allowed Trinity to categorize downtime so they could plan process optimization strategies per downtime category. Traditional subjective problem identification included time-consuming and subjective elements such as Gemba walks, conversations, observations, and other methods. These were not only error-prone, but they also contain unintentional biases and assumptions. David and his team felt that data brings truth to the process of problem-solving. This lays bare the number one problem and allows the company to rally resources around that number one downtime issue.
Just as it did at Trinity Precision, MachineMetrics can be integrated easily into shop-floor environments. Because of its flexibility, it can work across new equipment with embedded connectivity and legacy equipment to unify production machinery under one platform. Intuitive touchpads, interactive dashboards, and un-siloed data allow operators and managers to act quickly and make better decisions.
With MachineMetrics, processes can be visualized in a way that was not possible with a reactive paper-based tracking system. The system is also cloud-based, allowing quick updates and lightning-fast analysis using advanced analytics and algorithms. The data collection and standardization capabilities of MachineMetrics provide action-oriented reporting to help managers understand trends and develop strategies for further improvement.
The average MachineMetrics customer experiences a 20% utilization gain within their first month. In partnering with companies like Trinity to help them succeed, MachineMetrics is leading the field in enabling data-driven manufacturing and critical insights. To find out how MachineMetrics can empower your company to make better decisions with production data, book a demo today.
An Interview with David May, President of Trinity Precision
Watch our complete interview with David May to learn more about the impact of MachineMetrics at Trinity Precision.