MachineMetrics has simplified IoT for the shop floor: our fully automated machine monitoring solution provides visualizations of real-time manufacturing production data, instant notifications, as well as historical analytics, allowing factory workers to make faster, smarter, more confident decisions based on real-time data.
MachineMetrics is easy to integrate, simple to use, and produces powerful results. By closing the communication gap between machine operators, managers, and the front office, we're driving production output by more than 20% on average.
We collect data from machine controls and machine operators for the entire production floor and use this data to monitor machine conditions (faults, status, tool utilization), production (OEE & Machine Utilization), work-order status, quality tracking and downtime reasons that can be auto classified or indicated by the operator with touch screen tablet interfaces mounted at the machine tool.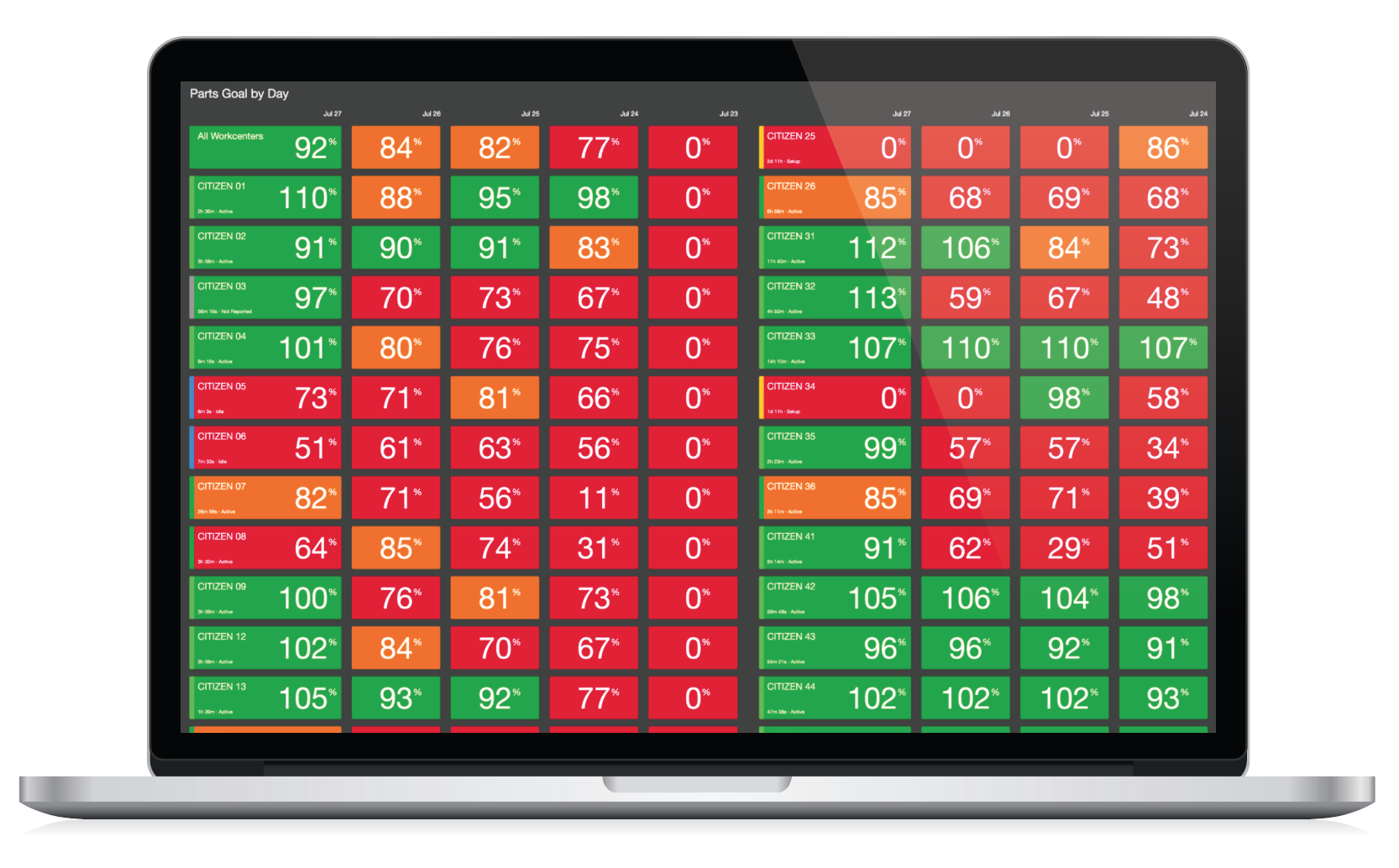 Real-Time Dashboards are also mounted on the production floor to provide an at-a-glance indication if jobs are performing at or below expectations (against Parts Goal or OEE metrics)
MachineMetrics provides robust and superior reporting features including OEE reports, job reports, downtime and quality pareto reports that can be compared by shift, machine, and when viewing individual job/part reports. Utilization, TEEP and OOE are also measured and visible in historical reports.
The real time and historical data collected allows managers to not only track efficiency and quickly identify production bottlenecks that are related to specific machining operations but also helps measure the effect of process improvements.
MachineMetrics' mobile friendly, secure cloud application allows you to access this data from anywhere and requires no servers, automatic updates, and minimal IT expenses. All that's required is that machines are networked and accessible from our gateway device.