There is an old New England expression that states, "You can't get there from here". It originated as a way of explaining the path to a destination that can't be accessed without extensive, complex and confusing directions. While seemingly contradictory, most understand the nuance and complexity that expression implies. And, as industry 4.0 continues to push its way to the forefront as a collection of disruptive technologies, many companies are feeling the manufacturing version of this expression.
Studies show that the preparation for and adoption of Industry 4.0 technology is proving to be a daunting task. One recent study by Deloitte indicates that while there is much optimism for the potential offered by Industry 4.0, only 20.7% rate themselves as "highly prepared" to undertake the changes in their business models that will result. The study further indicates that while 26% of all companies can be considered frontrunners to adoption, a staggering 74% are categorized as either followers or stragglers in their belief of the business value Industry 4.0 can deliver.
While challenging, it does not have to be this way. And as adoption continues to accelerate globally, and efficiency gains across industries become more apparent, companies will either journey off on a complex and misguided path, or they will follow common sense steps to navigate their way to implementation.
Getting Connected
Like junctions on a roadmap, the first step is getting connected. And just as some roads on a map are old and winding while others are wide and modern, so too does equipment vary in age from company to company. Each organization must assess the degree of equipment they want to connect and what they wish to accomplish.
Within the last few years, the average age of manufacturing equipment in the US exceeded 20 years. This is the highest average equipment age since recording of such statistics began in 1925. For companies looking to connect their equipment, this reality must be factored into any implementation plan. For equipment made within the last decade, connectivity may be included. But for older equipment, connectivity will need to be established by retrofitting.
For equipment without native connectivity, some will have no capability at all. Intermediate aged equipment, on the other hand, may have some limited capability for data capture. To the extent that this equipment can capture data, it is usually done so through PLCs within the machine. Fortunately, Industry 4.0 isn't a single "thing", but a collection of technologies working together to provide both connectivity through hardware as well as the analytics needed to operationalize the data.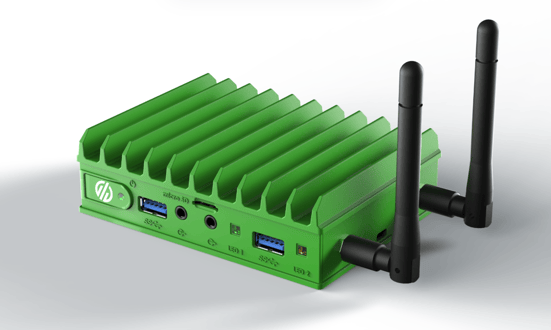 Many service providers either utilize off the shelf or third-party hardware that is then matched with the software. But other providers have produced their own edge devices that work wirelessly in conjunction with software adaptors to feed the data to the system. And today, even in equipment with PLCs, those PLCs can be replaced with newer versions that utilize natural language programming for ease of use and ease of compatibility with connection devices. While there are a few limitations, the ability to deploy data collection across a production environment has the potential to partially or fully bring the data capture and data quality for all equipment within a factory to par depending on what data is required.
An overall strategy for implementing 4.0 is critical. And one study by McKinsey has shown that only 16% of all manufacturers have such strategy in place. Of course, all companies will use additional business considerations to help them decide what level of adoption is best for them. For example, for a company with an extensive long-term capex program in place for the retirement of older equipment on a planned schedule, connecting older equipment may be deferred until the new machine arrives with connectivity embedded. Likewise, a company with tight capital resources may find a better ROI in fully retrofitting all equipment as it is not slated for replacement. And each manufacturer will need to make their own decision, but important in the journey is the realization that it isn't an either/or decision nor an exclusive one. It can be done incrementally and can be factored into overall growth and business plans, but a strategy for overall implementation of Industry 4.0 should be included in that growth plan as well.
Doing What Makes Sense
The technology represented by Industry 4.0 provides companies with the capability to implement in a very agile fashion. And most service providers offer a "pay-as-you-go" system that can be right-sized for each manufacturer. Industrial IoT systems and the devices that feed them data lend themselves to being very modular, and companies can scale their implementation by equipment age, by capex dollar spend goals or even by department.
In this respect, the technology is highly modular. Many company's experiences with past software systems may have included purchasing systems that were overpowered or underpowered for their needs. This anxiety is hard to overcome until the modular aspect and its impact on both upfront investment and ROI are realized.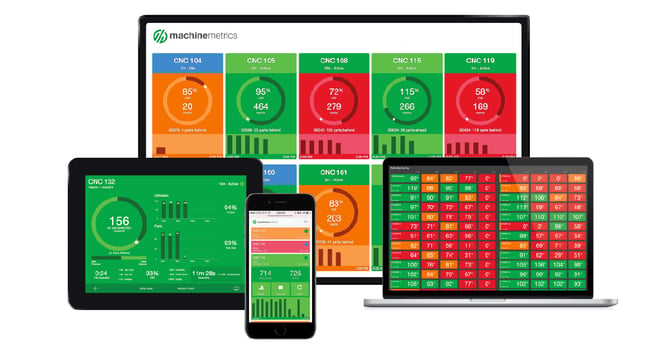 The ability to customize platforms is also flexible for companies with different production modes. For discrete manufacturers such as MTS companies with complex recipes or extensive BOMs; accuracy, lot control, maintenance data, inventory and semi-autonomous adjustments to running equipment will require deeper integration and a service provider with robust analytics and machine learning capabilities. However, ATO or ETO companies with extensive field operations may require different devices and a longer tail on the collection of data as it is monitored for service in the field.
Doing what makes sense may entail starting with downtime analysis and OEE to understand where they are and what road to take next. By digging into the available data on the obvious areas such as operator performance and maintenance and breakdown reports, each company can get begin to uncover trends and actionable information to make large gains in efficiency. Data has shown that Industrial IoT adoption can increase production efficiency by 25% or more while lowering maintenance costs by 25% as well. Aided by tablet and operator stations that graphically display uptime, condition and other variables, real-time action is enabled at a level bot previously possible. By starting with the simple steps and doing what makes sense for an operation, gains can be optimized while shedding light on where to go next.
Expanding the Horizon
Once a company assesses its needs and decides what to connect, and once that data has begun to bear fruit in key performance indicators, the technologies represented by industry 4.0 can be expended to a wider horizon. As companies drill down in to the data and realize its high value content, it can be used not only to drive the operation in real-time but can also point to areas where process improvements can be undertaken.
These improvements may include additional sensors or edge devices within equipment already device enabled. Especially for discreet manufacturers, additional sensors at key positions within the machine can further increase OEE, identify off quality product and correct it on the fly and provide a high-level vision of the floor that may alter WIP staging, staffing, scheduling and other variables.
This could also include the adoption of condition-based monitoring for maintenance. OEM machine maintenance is generalized, and machine conditions may vary from manufacturer to manufacturer. For example, one factory may make a fine version of a product that produces less wear and tear on belts, gears and wheels. Conditioned-based monitoring can allow for the creation of predictive maintenance programs that would lower maintenance parts costs for those cases. Conversely, a factory making a course version of the same product on the same type of equipment could identify that those belts, gears and wheels wear faster and can identify failure through application of machine learning algorithms to control part cost and supply and prevent unplanned downtime.
One very important aspect to many third-party service providers that allows these additional gains is cloud-based analysis. With advanced analytics available in a cloud environment, machine learning algorithms become more accurate over time. This gives companies the capability to view their data at both a deeper and higher level. As many large companies are a conglomeration of small shops dispersed geographically, this data can be used to measure and improve each operation. It also allows for benchmarking for the development of performance assessment and for the development of industry standards.
Where the Road Leads
As companies move from being followers and stragglers to becoming frontrunners in implementing Industry 4.0, the ecosystem of these technologies will continue to grow. Already there are movements underway to explore the opportunities opened by Industry 4.0 and the Industrial IoT to analyze and optimize the use of resources. Water, gas, electricity and even raw materials can be managed to finer point of accuracy due to deep analytics that can show what was not visible to human eyes a only a few years ago.
The same is true of the dimensionality that is opened by the unlocked data. Manufacturers now have the capability not just to manage their operation more efficiently in a vertical manner by more efficiently managing operators, WIP materials, downtime and quality. They also have a growing capability to use industry 4.0 and Industrial IoT to horizontally manage their operation from traceable supply chain, through inventory, to production, to shipping and logistics and on to the consumer. This capability will allow them to automate decision-making in purchasing, inventory control, staffing and even seasonally depending on market and production mode.
Navigating Industry 4.0 need not result in frustration akin to folding an old paper roadmap. Instead, by assessing what is best for their business and connecting the elements of their operation that match those goals, companies can get up and running and not risk being left behind. And by doing what makes sense and broadening their horizon to encompass the entire production ecosystem, companies can leverage a powerful digital roadmap to plan their Industry 4.0 transformation and take a trip that proves that yes, you really can get there from here.
Take the first step to getting there from here with MachineMetrics. Book a demo with our team!