We're excited to announce that MachineMetrics COO and Co-Founder Eric Fogg is the featured guest on the latest episode of popular manufacturing podcast MakingChips!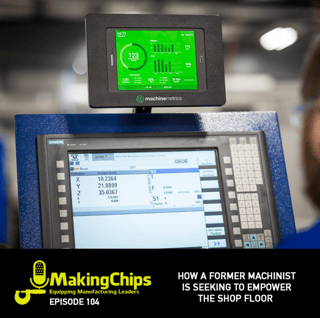 MakingChips Hosts Jim Carr and Jason Zenger invited Eric on the show to share his personal story from his start as a CNC machinist and how it impacted the beginnings of MachineMetrics to how machine monitoring and Industry 4.0 is changing the manufacturing world.
The episode, entitled "How A Former Machinist Is Seeking To Empower The Shop Floor: Machine Monitoring With MachineMetrics", has just launched and is now available to download or stream via the MakingChips podcast website.