Customizing Operator Dashboards
With the latest MachineMetrics feature release, manufacturers can now customize the tabs that appear on the Operator Dashboard and adjust the order in which the tabs appear.
There are several reasons why operators and managers may choose to customize the tabs on Operator Dashboards:
Remove Distractions: Not interested in seeing the Alarms or Cycle Time tab on the Operator Dashboard? Interested in only seeing Utilization metrics? Not a problem; hide the tabs you don't want to see.
Order Information by Priority: Customers can reorder tabs any way they want to ensure tabs are in order of priority or the frequency of their use.
How to Customize Your Operator Dashboard Tabs
To customize the Operator Dashboard, go to "Settings" and select "Operator Dashboard." Here you can adjust a variety of settings, including the ability to manage your tabs:
Machine Switching
Force Downtime Categorization
Edit Downtime Settings
Enable/Disable and Reorder Tabs
In the below video, Product Manager Eli Johnsrud walks through this update: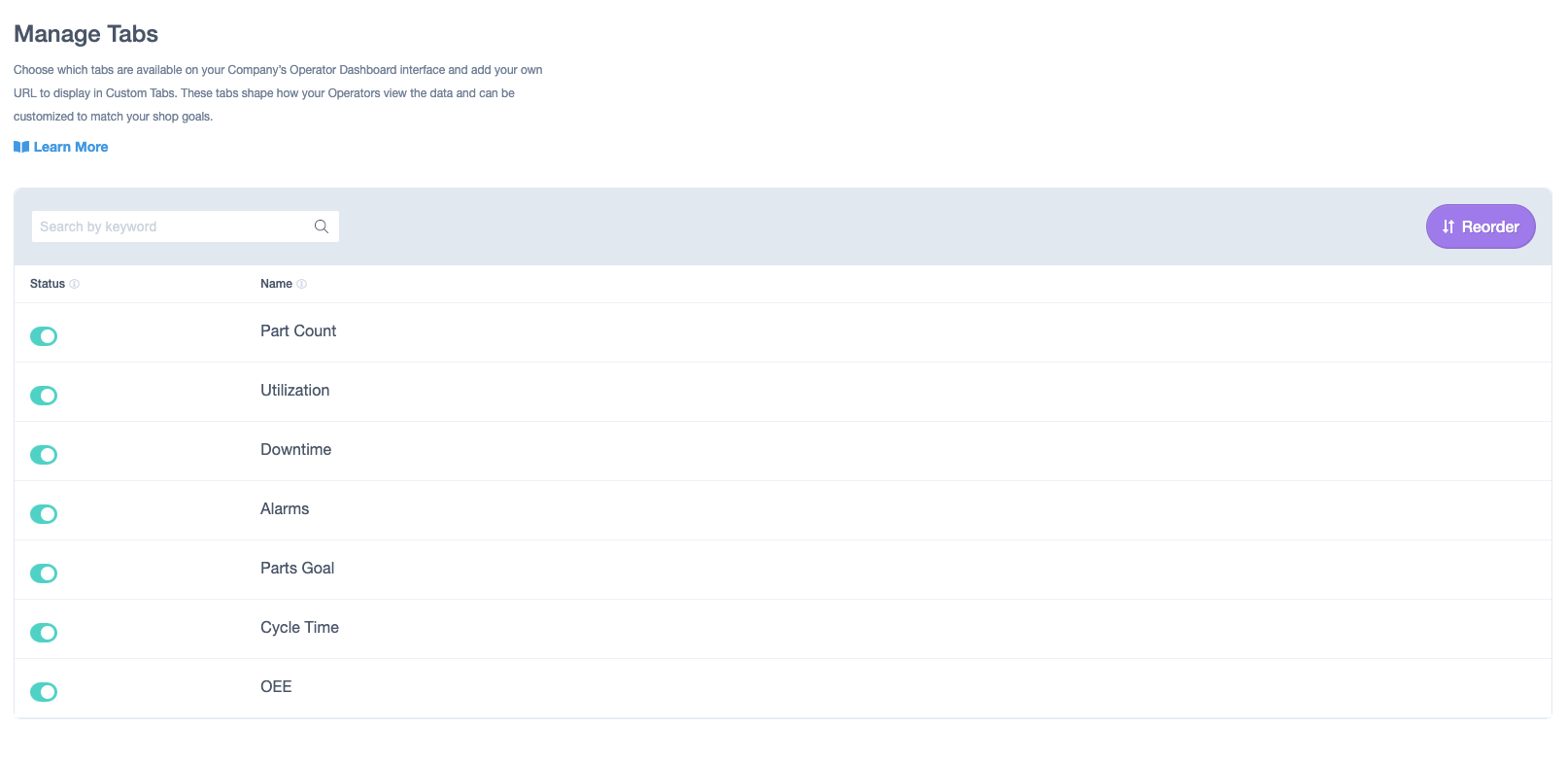 Operator Dashboard Settings with All Tabs Enabled.

Operator Dashboard Settings with only Utilization and Part Count Enabled.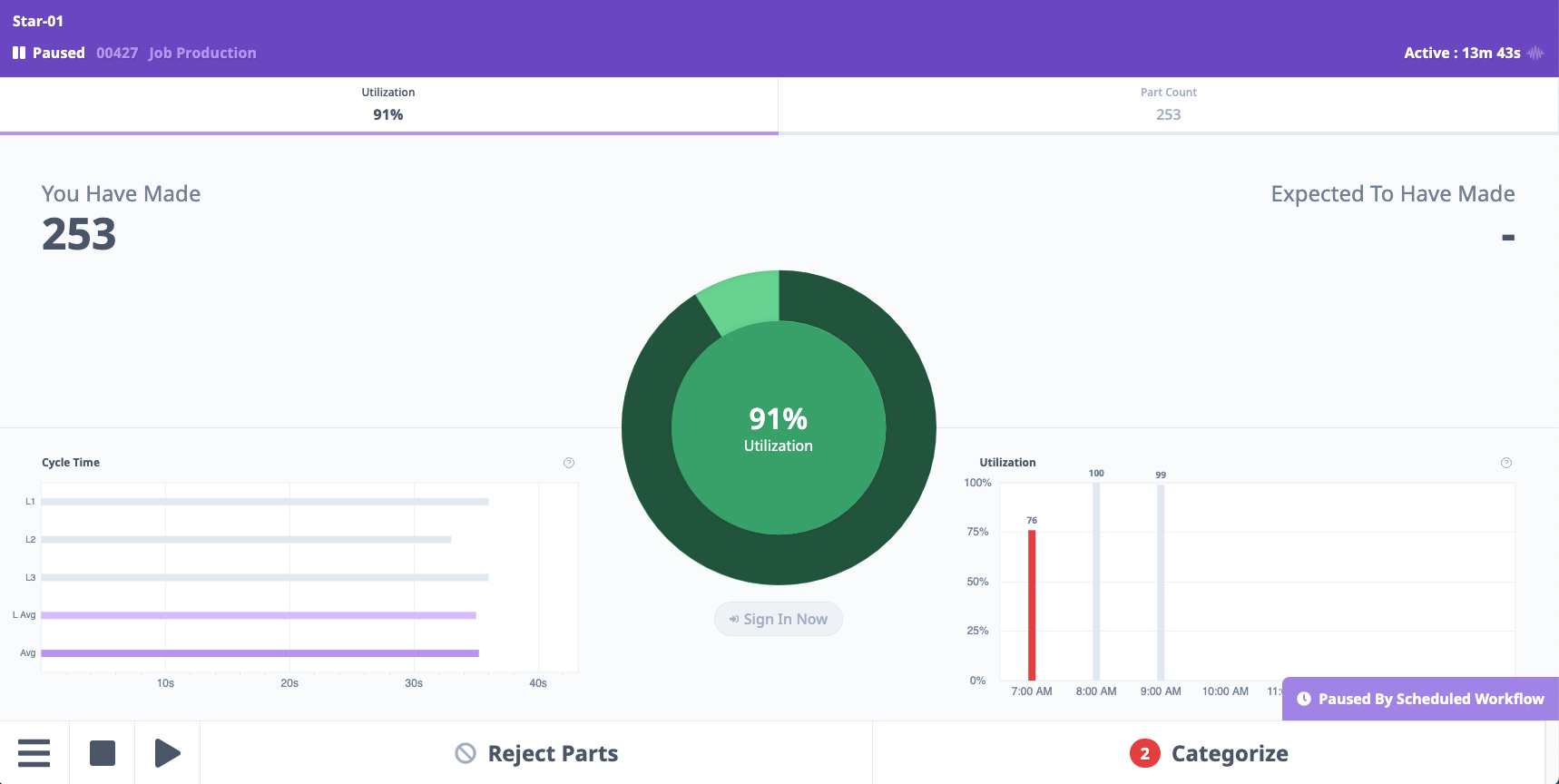 An example of the Operator Dashboard with only Utilization and Part Count enabled.