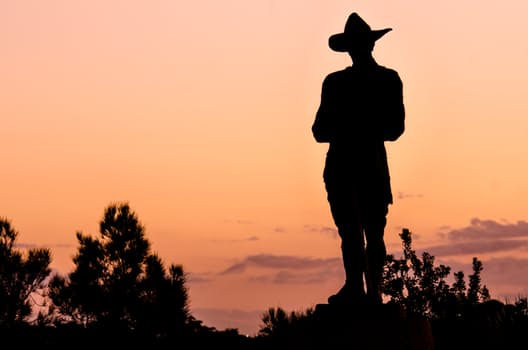 No doubt, Big Data is revolutionizing the manufacturing industry.
Simply put, Big Data is the explosion of digitized data – created by people, machines and sensors - that could provide tremendous value to organizations who know how to harness its potential.
For some companies, the sheer volume of data whirling around their organizations is overwhelming. To them, Big Data is like an anchor holding them in place unable to move forward and take advantage of the opportunity it represents.
They are mired in old school ways. And it's no wonder.
For decades, manufacturers drove flexibility and scalability into their production and supply chain operations using Six Sigma techniques to improve the quality of the output of a process.
This approach focused on identifying and removing the causes of defects and minimizing variability in manufacturing and business processes resulted in a proliferation of business software systems.
What it isn't equipped to deal with is an online phenomenon that is simultaneously creating challenges and providing opportunity: The Internet of Things (IoT).
Since it elbowed its way onto the manufacturing landscape a few years ago, the IoT has brought with it a by-product that not everyone is able to deal with: Data.
There's more data than ever, and for companies who can see the potential of Big Data and are diving in to extract, interpret, and use the potential value it offers, the rewards are huge.
By investing time and money to tap into the flexibility and output it offers, the opportunity to lower costs, increase profit and gather valuable insights is there for the taking.
At first, organizations had difficulty understanding the potential that Big Data offered to drive unprecedented improvements in their business.
But now there's a steady stream of manufacturers learning how to turn raw Big Data into real value in their organization, making progress by asking questions:
"How can we reliably and efficiently find patterns in all this data that can help us predict what customers, markets, machines, and systems will do in the future?"
"How can we take what we learn and integrate it into our workflow so our people can make better decisions, work more productively, and take better actions?"
It will take questions like these to continue to root out the tremendous potential that is hidden from view.
That's where the gold is - learning how to extract and use Big Data to drive profit, productivity, and competitive advantage.
One of the recent technological advancements that offers a fast track to improved efficency and larger proprofits is machine-to-machine monitoring. Machine monitoring involves direct communication between devices using a variety of communication channels that include wired and wireless technology.
In short, Big Data and IoT give the machines on your shop floor the ability to "speak."
As machine to machine communication continues to evolve into a system of networks that transmits data to personal communication devices such as tablets and smartphones, the opportunities to become more efficient and profitable seem endless.
Ready to listen to your machines?