Before this release, jobs had to be scheduled in advance which works well for shops that have long running jobs, and few changeovers but not for shops where job changeover is high. Starting today, you can start and stop jobs directly from the dashboard or Workcenter view. Simply create your upcoming jobs and specify which machines they can be run on, and then operators can start and stop them in real-time in Workcenter Views and in the factory floor dashboard.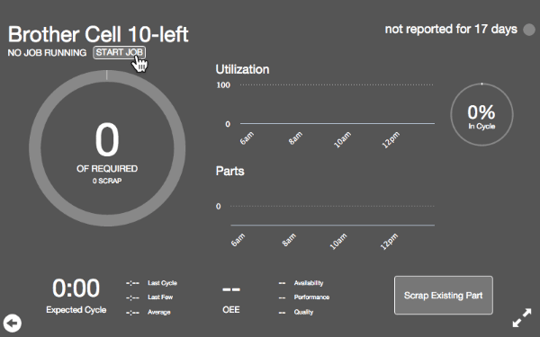 Work center view with manual job dispatching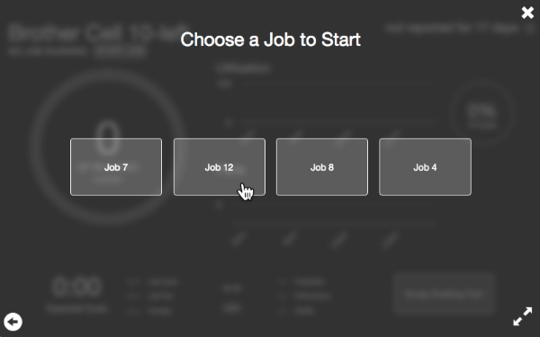 An operator can start any of the jobs configured to run on their machine.


Operators can also start and stop jobs directly from the dashboard. Additionally, admins can search all jobs and quickly associate them with a machine or create an entirely new job on the fly.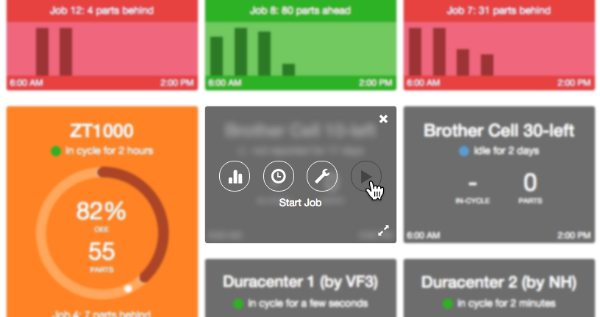 Operators and admins can start jobs on any inactive machine directly from the dashboard.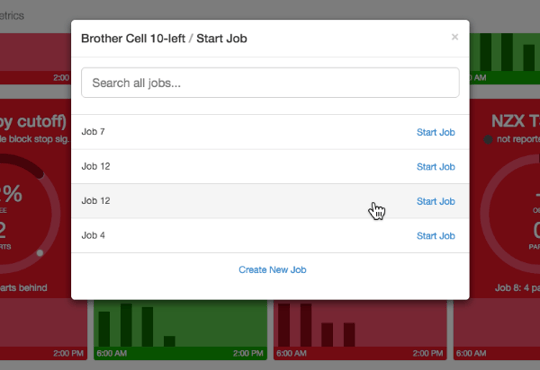 Admins can search all jobs in addition to viewing a list of jobs associated with a machine.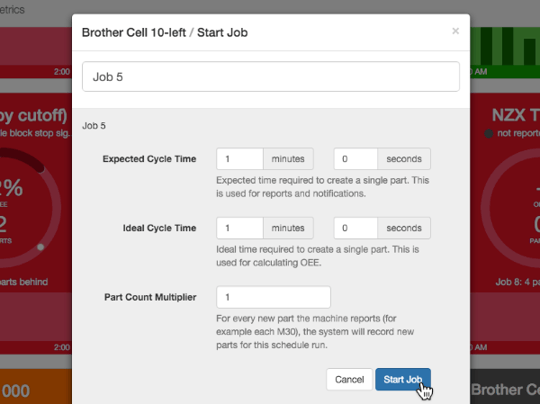 Admins can quickly associate and start any job on a machine.


Manually dispatched jobs appear alongside scheduled jobs in the schedule timeline, where can you view the specific start and stop time.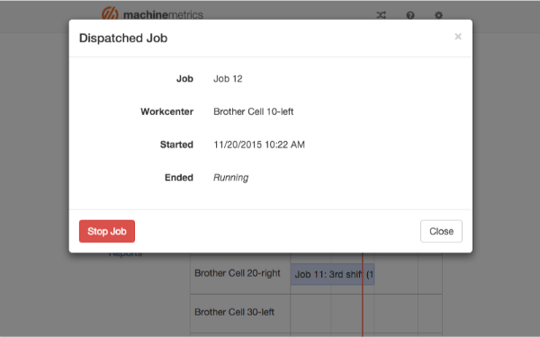 Manually dispatched jobs appear alongside other jobs on the schedule.


Managers should associate workcenters with jobs so they are available for operators to select when dispatching the job.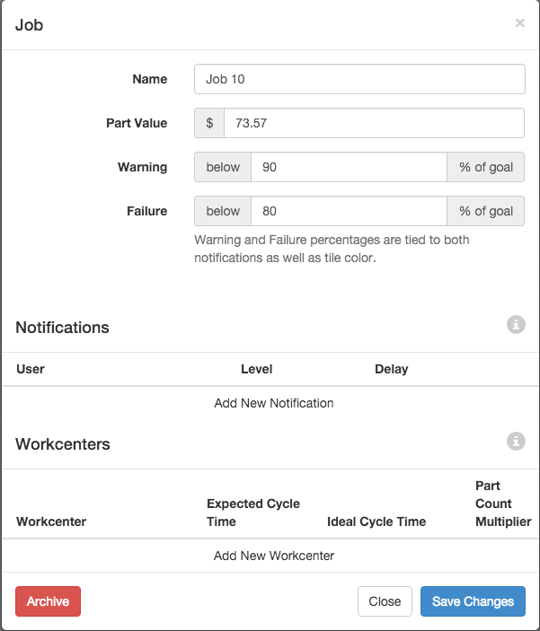 Open the job, and click "Add New Workcenter" to create the Workcenter association to the job.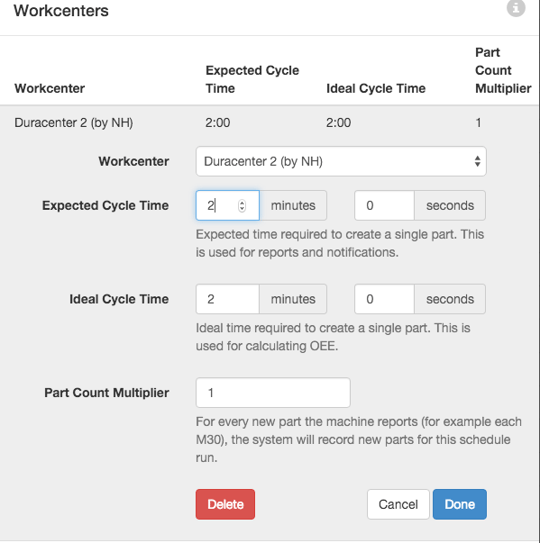 Choose the Workcenter to associate, and enter cycle times.


You decide which jobs should be manually dispatched and which ones should be scheduled in advance. This update will make it easier to set goals for the dashboards. For a live demo, don't hesitate to contact us.