We improved performance and scalability so we can better support our growing customer base. You might notice that many reports respond much faster now. When viewing reports, you'll see just the parts and utilization charts. To view overrides and the timeline you will need to click their links on the left hand side.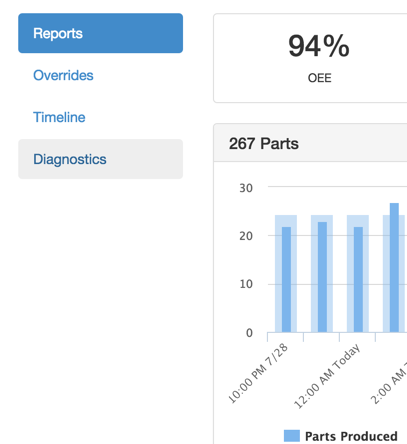 We decreased the size of the tile when there is no scheduled job, and the tile now reports in-cycle % rather than OEE.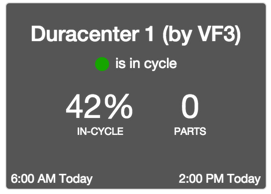 We introduced a new "scorecard" report. If you click on the "Live" breadcrumb you'll find the link.

The scorecard provides a company performance snapshot that breaks performance down by machine, job, and shift. You can view either % parts goal, or OEE. We also added a new field to a job called Part Value. If you fill this in with a value (revenue or profit per piece), you can also track the amount of $ you are ahead or behind your goal. This makes it easier to quickly identify problems where you are losing the most money. This is an example of what a couple jobs look like in the scorecard. You can set the date to any range.

Schedules can now be easily copied. If you need to make a new schedule based on a previous run, just open the existing schedule, click "duplicate", update the date, and save.
If you have any questions about this release, please let us know!