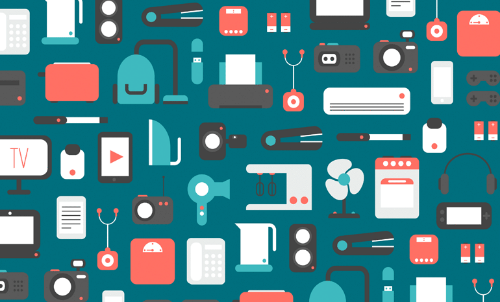 Image from zdnet.com
Secure or not, IoT is everywhere. Get used to it. "Look, there are far too many advantages in connected products which outweigh the potential security risks. And while it is true that security has often taken a back seat to connectivity in many consumer IoT devices, this is a rectifiable situation."
Internet of Things to Revolutionize the IT Department: IDC: "'Within the next five years, more than 90 percent of all IoT data will be hosted on service provider platforms,' said IDC in a statement, due to the cloud's ability to streamline IoT 'Data Blending.'"
Digesting the Industrial IoT: " For example, there was a wide diversity of views about the most important potential IIoT benefits. Optimization of asset utilization, reduced operational costs, improved worker productivity and safety, improved sustainability, enhanced customer experience, or even the creation of new business models and revenue streams were not ranked that far apart."
The Internet of Things Will Make Manufacturing Smarter: "Smart manufacturing is about creating an environment where all available information—from within the plant floor and from along the supply chain—is captured in real-time, made visible and turned into actionable insights. "