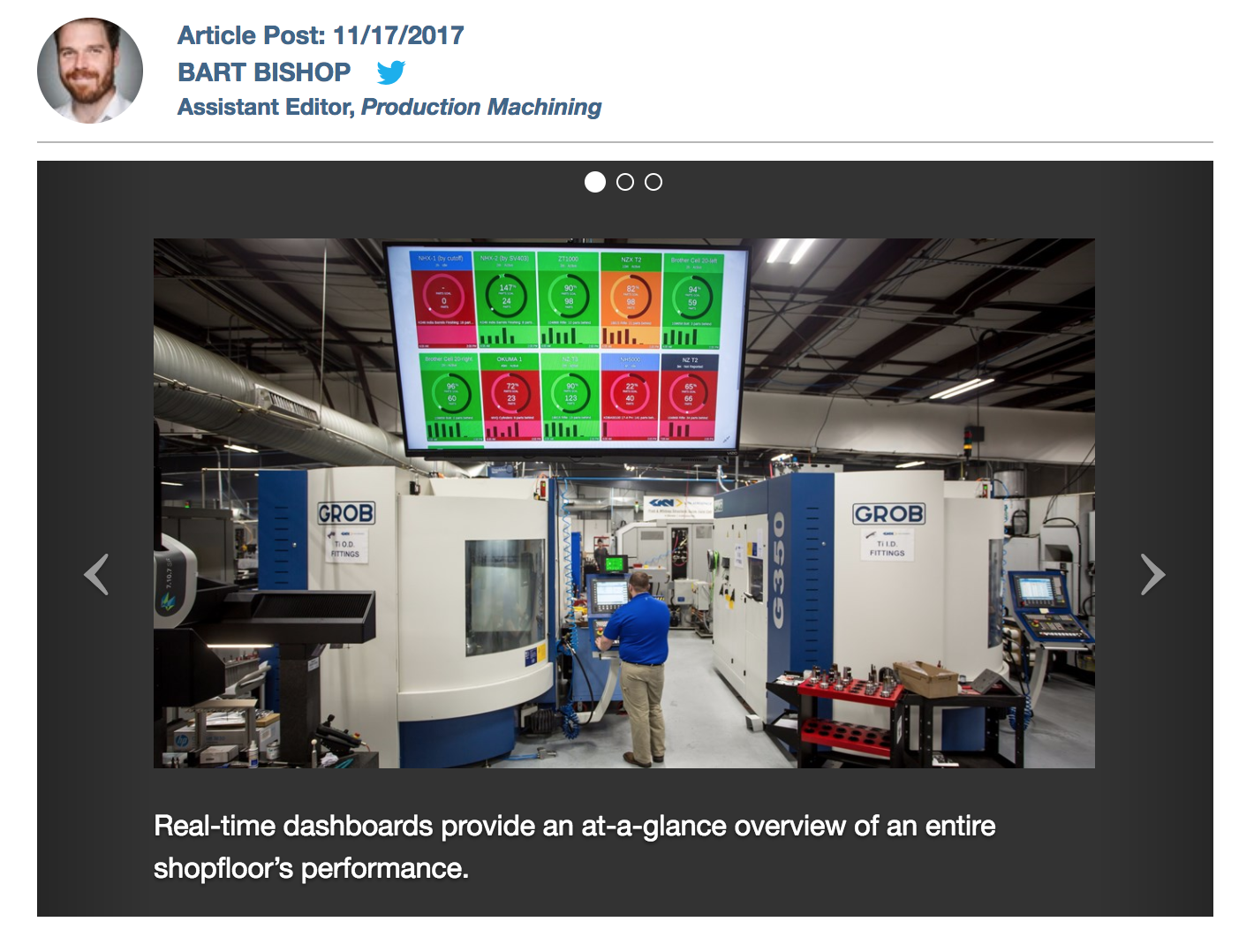 Last Month, the editors at Production Machining reached out to MachineMetrics to gleam insights into our revolutionary platform, the hype surrounding Industry 4.0, and how to help companies build a roadmap to digital manufacturing transformation. Our Marketing Director Graham Immerman was there to answer questions from PM's Associate Editor Bart Bishop and to speak directly about what makes MachineMetrics such a unique solution and how we're driving manufacturing efficiency by more than 20% on average for our customers.
Here's a quick glimpse into the article:
"Machine monitoring is the first step that companies can take into Industrial Internet of Things (IIoT). To become a data-driven manufacturer, a shop first needs the data. Manually tracking data can create a number of problems: It's inefficient to track, it can be inaccurate, and it's reactive. Real-time data, on the other hand, allows companies to make fast, proactive decisions to bring efficiency to their processes.
While a large percentage of shops have plans to or are already using machine monitoring systems, MachineMetrics claims to have identified a gap in the manufacturing process that goes beyond what most other monitoring companies look to solve. "There was a lack of real-time production visibility and a lack of communication between machine operators and their managers," says Graham Immerman, MachineMetrics' director of marketing. "Our system solves this problem by providing visualizations of real-time manufacturing production data, instant notifications and historical analytics, allowing factory workers to make faster, smarter, more confident decisions based on real-time data."