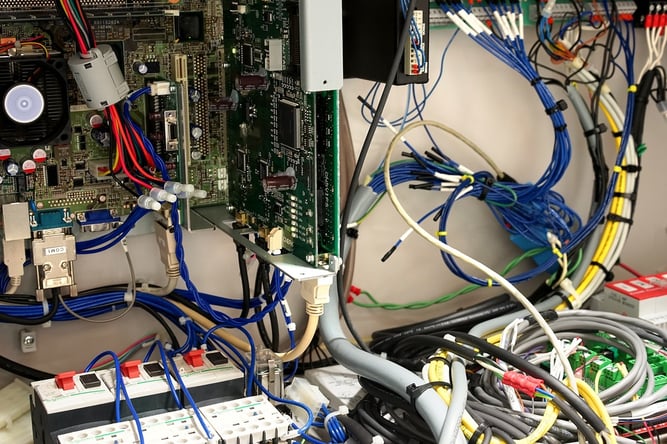 It's an ironic situation in which many shop floor managers find themselves; you're too busy 'putting out fires', responding to equipment failures, and playing 'catch up' with jobs that are falling behind, that you don't have time to research and deploy shop floor solutions that can help you stay ahead of jobs, stop fires before they start, and know exactly what's going on with your machines.
We get it. Many manufacturing companies can see the undeniable benefits of implementing a machine monitoring program in their shops, but they are still looking on from the sidelines - being held back by a key question:
'Can we do this?'
It's an understandable concern. After all, bandwidth and internal resources are important question when considering to make a leap forward and add an important new component to your operations.
But manufacturers often overestimate the level of resources necessary to roll out a machine monitoring system.
MachineMetrics lets you decide the best route for your organization by giving you two options for implementing a machine monitoring program.
First, there's a self-integration option - designed to allow you to leverage your own resources.
Machines that are compliant with MTConnect, OPC UA, or FANUC FOCAS 2 require no additional hardware or expense for integration. MachineMetrics can typically walk you through setting everything up over the phone.
If some of your machines are complex and require specialized hardware kits, they that can be purchased from us and implemented by our integration team.
For companies who don't have the knowledge or technical personnel, there's a turnkey on-site integration where the entire process is handled by MachineMetrics.
Should you decide to go the on-site Integration route, we handle your entire integration and do all of the labor with our in-house integrators.
Once you decide on an integration option, the onboarding and rollout process kicks in.
Unlike ERP systems which require lengthy roll-outs and serious up-front investment, MachineMetrics' in-house integrators can get your shop floor fully integrated in a manner of days for minimal cost.
All that MachineMetrics asks is that you have your machines networked prior to our arrival. Once that has been taken care of, our integrators handle the rest with minimal interruption.
The one thing we require before providing an estimate for integration is a full list of the make and model of your machines and PLCs you're planning to monitor.
Once all of your machines have been integrated, MachineMetrics provides hands-on training and onboarding for all the staff members that you want trained in the software. Moving forward, all MachineMetrics customers receive routine access to a customer success manager so progress can be reviewed to ensure you are maximizing the benefits of your machine monitoring program.
Regardless of which integration option makes more sense for your organization, MachineMetrics offers a real-time manufacturing analytics platform that makes monitoring your machines simple. Our machine monitoring software helps you make faster, more informed decisions based on real-time data, complete with instant notifications, real-time dashboards and historical Pareto reporting, machine monitoring adds instant transparency at the factory floor level and helps companies increase overall equipment effectiveness (OEE) and boost production rates by over 20%.
Ready to start your integration process? Get in touch with us today!