Think You Know What's Eating Your Profits? Think Again. "And most companies are largely blind to the lack of clarity that is eating their time and profits. They simply don't see it."
Can Smart Sensors Change the HVAC Business? "The corporate world is grappling with a future where an estimated 30 billion devices will be Internet-connected by 2020."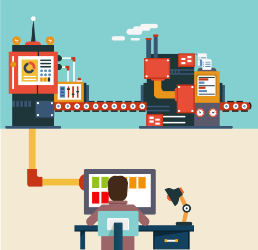 5 Coaching Tips for Lean Excellence and Continuous Improvement: "More times than not, the recipient of this so-called "coaching" walks away disillusioned by what they think was a coaching experience and perhaps, deflated and unmotivated. As a result, coaching can get a bad rap and employees may begin to disengage. So what does a real coaching conversation look like?"
Are Your Scrap Metrics Lying About What Happens on the Shop Floor?: "Every plant needs metrics that tell the truth about performance."