Many manufacturers, especially job shops, have to changeover jobs frequently. The amount of time it takes to setup a job can vary by operator. It's important to track this time, but most shops are unable to do so. MachineMetrics now gives you the ability to track your setups as it's built into the user experience of dispatching a job. The result is that you'll understand how long your setups are taking for each job and on each machine. If the setup time is taking too long, this will be highlighted in the setup report AND will display in the downtime Pareto as Unplanned Setup.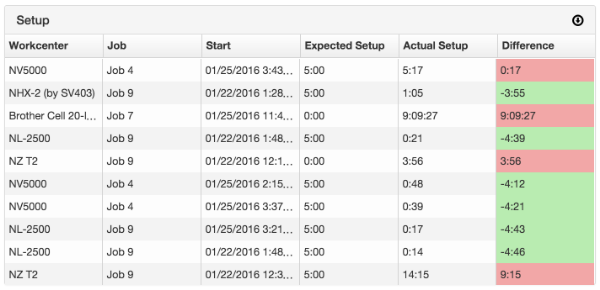 List of all job setups for a specified time range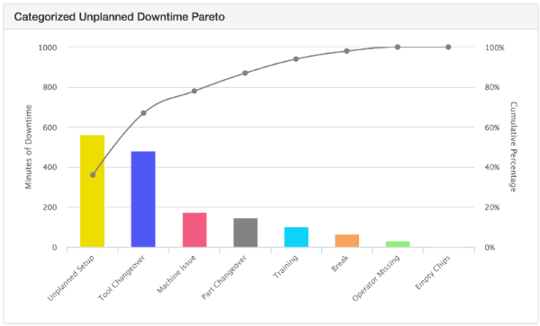 Downtime Pareto showing Unplanned Setup for a specified time range
In order to put a job in setup, click on an unscheduled workcenter (displays as a gray tile in the dashboard) and then click the start job button. Or in the Workcenter View, click "Start Job".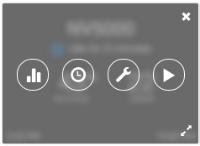 Select the job that has been associated with this WorkCenter, or search for a new job to associate. The Workcenter View only allows you to select a currently associated job.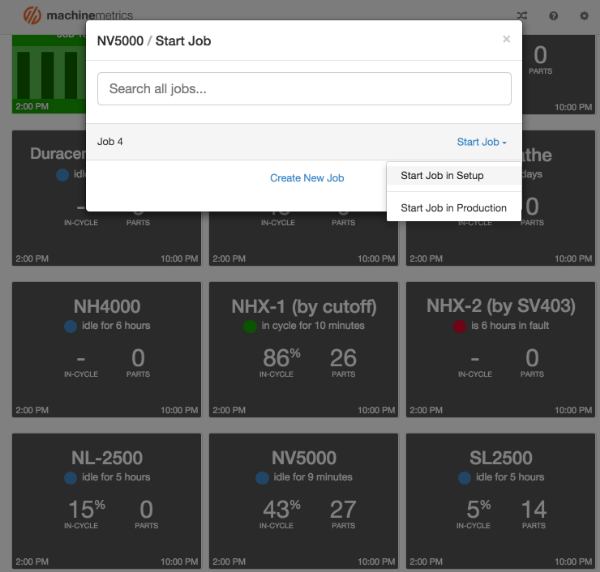 When you select "Start Job in Setup" the job is marked in setup, the status circle changes to yellow, and the WorkCenter view starts counting the time that has elapsed since the job entered setup.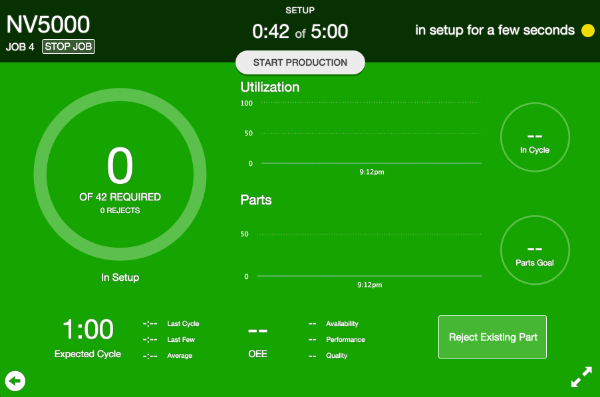 Once the job setup is complete, click "Start Production" either in the Workcenter View or in the dashboard. The setup time is logged, and the Workcenter enters production.
For more information on how to use Job Setup, please watch this video: