MachineMetrics is different than most CNC machine monitoring software as it tracks the progress of jobs, not just machines. We have made it very easy to associate a job with a machine, and then track the progress of the job in real-time with our shop floor dashboards and tablets mounted right at the machine. We have greatly enhanced our reporting and have a new "Jobs" report that was released today.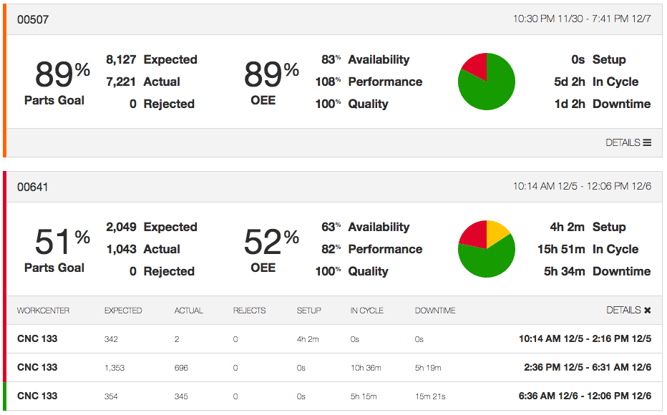 To view this report, select "Jobs" from the shop floor reports dropdown: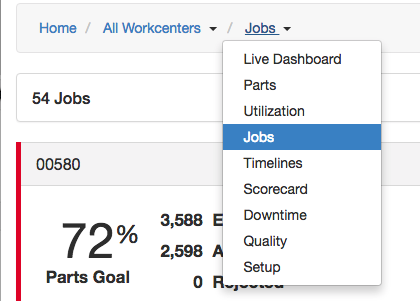 There's a lot of information in this view, but at a quick glance you can see the Performance, OEE, and downtime for each job (workorder) over a range of time. Below the job is a list of job runs (expandable with the details button). All of this data can be exported to a spreadsheet for further analysis and is color coded based on job goals. Expect to see additional job-specific data being surfaced as we will be releasing enhancements over the next few weeks. Please let us know what additional data you would like to see in these reports.