In a time when the bottom line has never been more meaningful for companies, waste elimination is one of the most effective ways to increase the profitability of any business. Understanding what waste is and where it exists is essential to reduce or eliminate its effect on productivity, overall performance and quality.
That's why we've created this simple waste calculator; click the image below, tell us a bit about your business and we'll share the top waste reasons we've found and the average calculated impact it has had for businesses like yours so you can get started with your lean efforts today!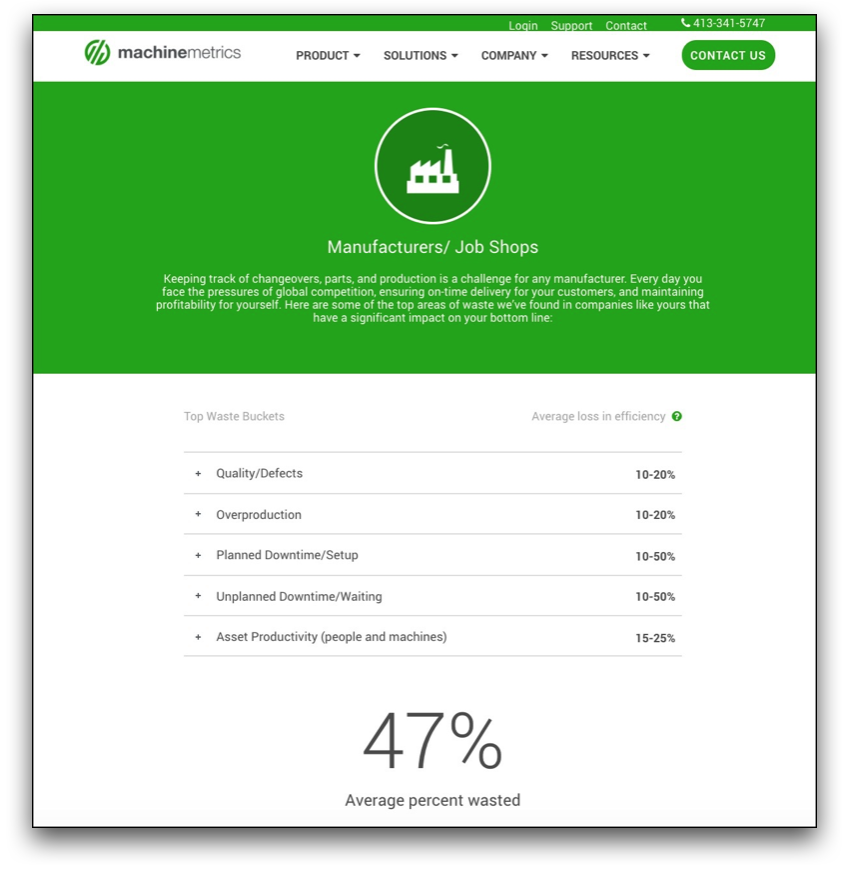 Discovering your waste is at the heart of meeting the new standard for getting and keeping business: combining Big Data with lean manufacturing tools and strategies to maximize productivity.
Powerful process analytics tools like MachineMetrics allow manufacturers to "see inside" their production models and identify how energy is currently being used in their operations. Not only can you quickly identify and eliminate productivity drains in your existing production process, but you also gain access to additional data that can help you uncover "hidden" issues that could be negatively impacting your shop. In the end, gathering data -- and acting upon the derived insights -- is a necessary catalyst for improvement.