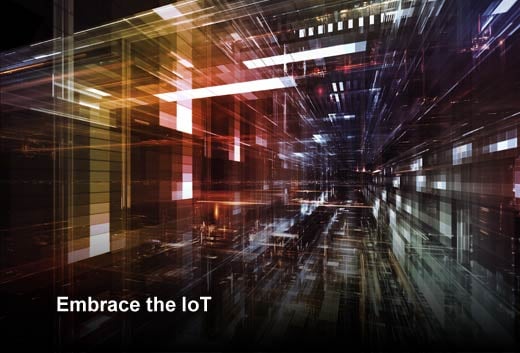 When Charles Dickens opened A Tale of Two Cities with the immortal 'It was the best of times, it was the worst of times…' he couldn't have known that his words would apply perfectly to the manufacturing industry in America today.
Manufacturing has undergone significant transformation over the last 20 years.
Part of the upheaval can be attributed to the decision by many companies to transfer all or part of their operations overseas - attracted by lower labor costs.
Factor in a few inevitable economic downturns and a generally depressed level of manufacturing activity, and you'll find an industry searching for answers.
For those who insist on staying solely with the "old school' approaches that are no longer relevant, it probably feels like the worst of times.
But for manufacturing companies who see challenge as opportunity, there's plenty of reason for optimism.
And the competitive tool of choice?
Technology.
Here are three developing realities impacting organizations that are embracing new technology:
Big Data and the efficiencies that come with it are here to stay.
No longer something on the horizon, the Internet of Things (IoT) has cemented big data as the cornerstone of the manufacturing industry.
As Nick Heudecker, research director at Gartner, explains, "The topics that formerly defined big data, such as massive data volumes, disparate data sources, and new technologies, are becoming familiar as big data solutions become mainstream."
Software has helped manufacturing achieve terrific efficiencies leading many to believe big data will become even more entrenched as a pivotal strategic business driver.
And, as the IoT continues to spark new and tangible ways to connect disparate types of devices, it will become a routine catalyst for changing how manufacturing companies operate.
The idea of connected factories and mobility-based manufacturing will become commonplace for those companies serious about remaining competitive.
Web browsers will be used as dashboards to monitor equipment and alert companies to potential problems that can be addressed immediately - before they have a chance to escalate.
Companies will focus on implementing predictive maintenance technology
Predictive maintenance technologies that slash downtime and increase profits will receive increased focus and investment.
As more and more companies flock toward connected factories, better sensor technologies will be developed which will equip manufacturers with even greater opportunity to implement predictive maintenance processes.
In the past, unnecessary maintenance costs and profit-sapping breakdowns were accepted, to some extent, as the cost of doing business.
No more.
Manufacturers are backing up their commitment to improving production efficiency with significant investment.
According to a new market research report "Machine Condition Monitoring Market by Monitoring Type - Global Trend & Forecast to 2020", the total machine monitoring market is expected to reach USD 2.45 billion by 2020 as companies take a proactive approach to making production processes more efficient.
A natural byproduct of the adoption of a Big Data strategy and the implementation of a predicative maintenance philosophy is an increase in the investment in capital equipment.
Improved profits will allow companies to replace weary legacy equipment with new equipment and technology designed to drive better, more efficient and reliable results.
Want to become more efficient?