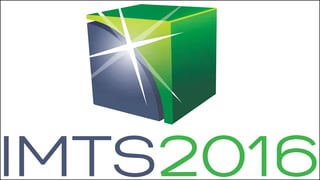 MachineMetrics real-time machine monitoring software will be on display at MCC Booth S-9419 throughout the entirety of the show. Marubeni Citizen-Cincom is the latest company to join MachineMetrics' Real-time Partner Program. The program helps partner organizations to provide groundbreaking machine monitoring software to both present and future clients.
"We are thrilled to be partnering with MachineMetrics and the opportunity to share a presence with them at IMTS," says James Cepican, Sales Manager Accessories Division at Marubeni Citizen-Cincom. "Their machine monitoring software is one of the most impressive new technologies to come out of the wave of Industry 4.0 innovations, and has already proven to be an invaluable tool for many Citizen clients."
"Marubeni Citizen-Cincom is an ideal partner for us," says Bill Bither, Co-Founder and CEO of MachineMetrics. "Our software was first developed for and tested on Swiss Turning Centers. We have already helped Citizen users across the country increase their productivity and efficiency. By working directly with MCC, we are confident we can help even more precision manufacturers see what a difference machine monitoring software can make for their business. It's truly an honor to be exhibited in their booth."
Machine data from on-site machines will be on display via MachineMetrics real-time dashboards throughout Marubeni Citizen-Cincom Booth S-9419. MachineMetrics staff will be present in the Citizen booth as well and available to answer any questions. Attendees can also visit MachineMetrics directly at booth N-7181.
About MachineMetrics
MachineMetrics is the authority on manufacturing analytics. MachineMetrics machine monitoring software helps manufacturers become more lean by providing real-time production visibility and deep analytics. Data from any machine is made actionable through instant notifications and dashboards displayed on the shop floor.
Interested in learning more about MachineMetrics' Real-time Partner Program?