Every manufacturer has been there: Orders are out of control, and demand is sky-high. Overtime has become the norm, and everyone is wondering how to meet demand without increasing lead time and creating quality problems.
All too often, when this scenario arises, the answer is presented in terms of more labor or equipment. Those are certainly the most common answers, but also the most expensive.
Do you understand your equipment and processes well enough to know whether adding additional resources is the best solution to your problem? Or are you missing critical data and defaulting to reflexive or reactionary actions?
Perhaps there is some hidden capacity waiting to be found on the shop floor.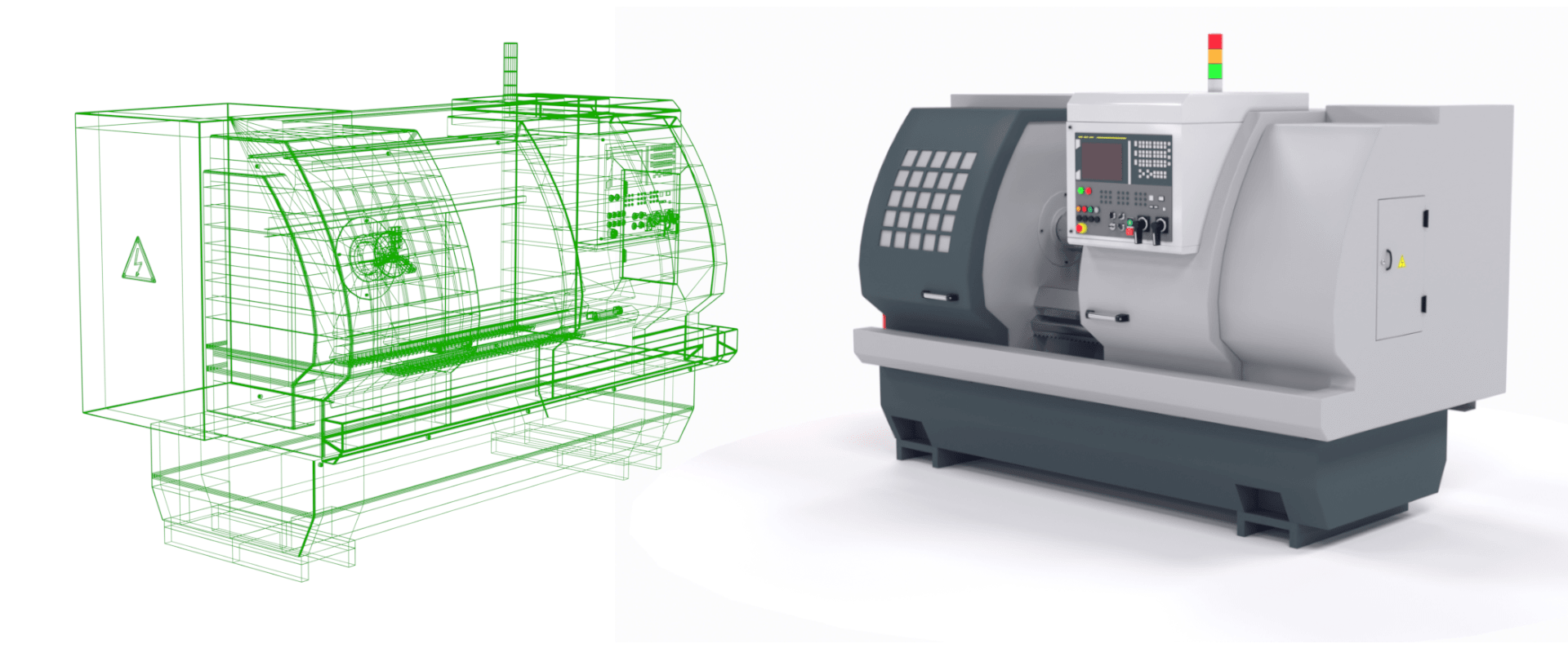 Finding Your Benchmark
Many companies don't fully understand where they are in terms of equipment utilization. This is one of the reasons why adding labor and buying new equipment is the go-to answer for so many.
Most manufacturers assume their utilization is high enough to justify an expensive piece of equipment. If current resources appear to be tapped out, we need more, right?
In most cases, the answer is no. Generally there is plenty of available capacity, but manufacturers do not know where or how much exists.
Tracking machine utilization and OEE is a great starting point for revealing the hidden factory.
The scary secret is that many discrete manufacturers aren't even at 40% OEE and the average equipment utilization rate is 26%. This low rate is both a tether and a drag on almost everything else, from labor and overhead to slow-moving inventory that ties up cash flow.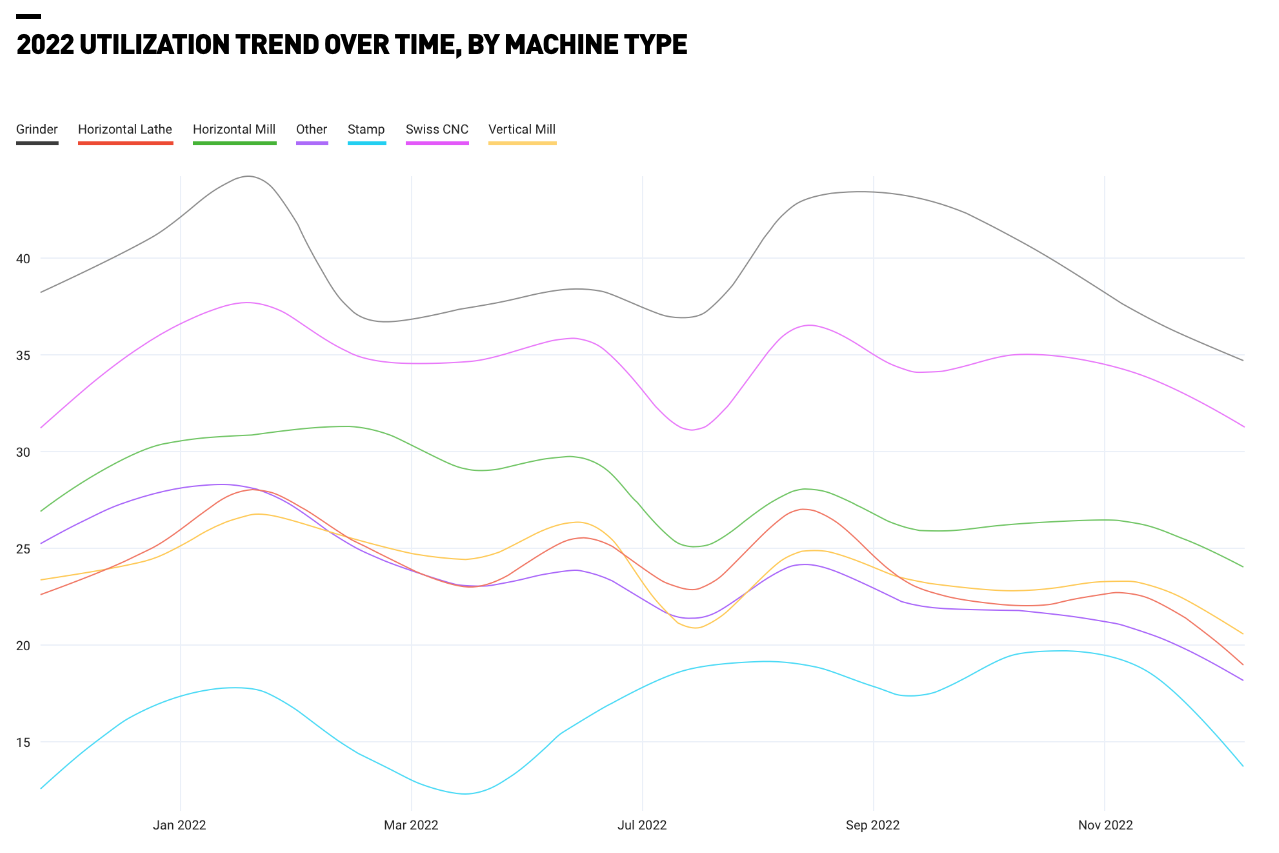 See the full report: 2022 State of the Industry
Data: The Missing Link
Moving your utilization from 28% to 56% would double your capacity, and any progress toward the world-class level of 85% would bring you close to tripling it. With those kinds of numbers, adding labor and new equipment begin to look a little suspect.
So, what's missing? Data.
Real-time data generated on the shop floor is the key to unlocking hidden capacity and reducing or eliminating that next big Capex purchase. By capturing machine data, you can access insights that enable you to run equipment at a higher utilization rate, as well as eliminate process inefficiencies.
The Benefits of Accurate, Real-Time Machine Data
There are several major advantages to autonomously capturing machine data with an advanced machine monitoring platform like MachineMetrics.
Uptime Ramps Up
Real-time data and analytics show you what is happening, and actionable insights guide you to the "why" behind the problems that lower utilization. These insights can offer you pathways to optimize processes and respond to downtime faster.
Skill Sets Improve
Low utilization isn't just machine-related. Real-time data can indicate which operators are performing below the required performance level. This performance often goes hand in hand with broken processes, and data allows you to upskill or retrain everyone on the correct procedures. Further, historical production data helps to establish baselines of expected performance. Real-time data can be measured against historical performance to ensure you are trending in the right direction.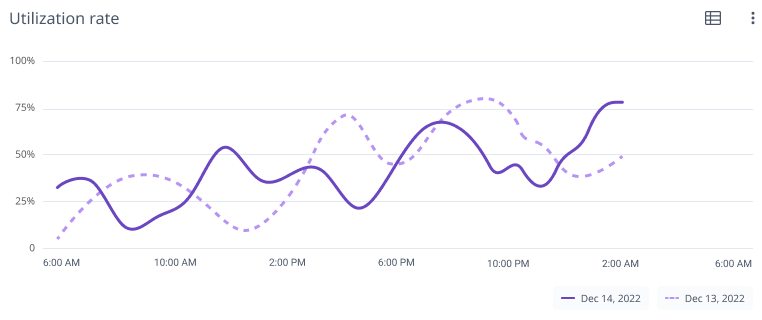 Equipment is Better Maintained
Old-fashioned methods of preventive maintenance were designed for manual data collection. This method led to over or under-maintained equipment because maintenance techs were working off dated information and averages. Condition-based maintenance enables predictive maintenance strategies that reduce cost and downtime.
You Don't Need That New Machine
Real-time machine data helps you overhaul all the processes and problems plaguing your operation, not just the ones you track by hand today. This holistic view and application of analytical insights increase utilization across the factory floor as more machines are connected. Ultimately, that machine purchase may not be needed because you already have the capacity on the shop floor – a capacity you didn't see before.
Recently our team was on-site with a manufacturer of heavy equipment. After the initial deployment of the MachineMetrics production monitoring platform, the customer was able to see the actual utilization of their equipment.
Shockingly, the data revealed that there was plenty of available capacity and their team decided to cancel an order for a million-dollar machine based on the MachineMetrics data. Without these immediate insights, the customer would have over-invested in equipment, when in reality they should be focusing on their processes to ensure existing equipment is utilized to a greater degree.
Take Advantage of Your Production Data
The more idle your machines are, the less effective your operators and maintenance are. Instead of triggering a massive Capex project, use real-time data to improve equipment utilization so your machines can lift two to three times their previous weight.
With the MachineMetrics Production Monitoring Platform you can get immediate visibility into the state of operations, including an accurate measure of utilization, downtime, and cycle times.
Want to see it in action? Watch an on-demand demo: