You might have noticed a colorful new look to our shop floor dashboards. After hearing feedback from our customers, we realized that the subtle status circle just wasn't large enough to be seen at a distance. Now the color of the entire top section of the tile represents the current machine status, while the rest of the tile's color represent's the current shift goal. We are also displaying actual fault messages, and downtime reasons on each tile. Here is an example dashboard with the changes. We would love to hear your feedback!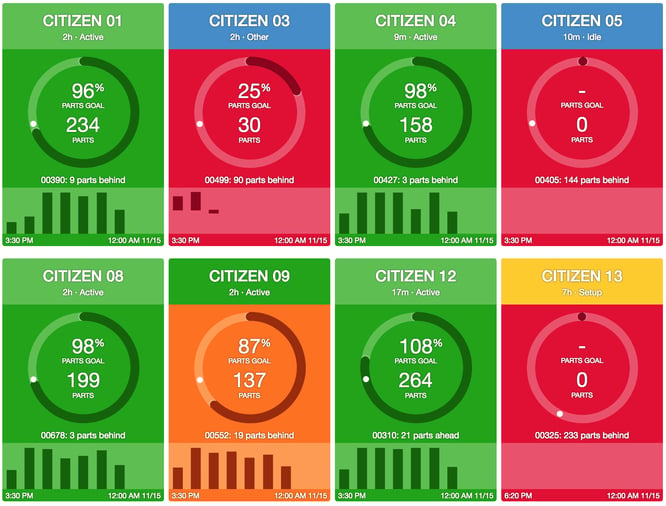 Some other changes with this release include:
You can now specify a group of workcenters (or choose all workcenters) for displatch, instead of being required to list each workcenter
Customers can change the workcenter that their registered tablets are tied to as well as changing the Workcenter type to Performance or Utilization
Planned and Unplanned downtime categorize can now both be displayed in the downtime pareto charts.
You can now enter hours (as well as minutes and seconds) for all part cycle times
Schedules page has been renamed to "Job Runs"