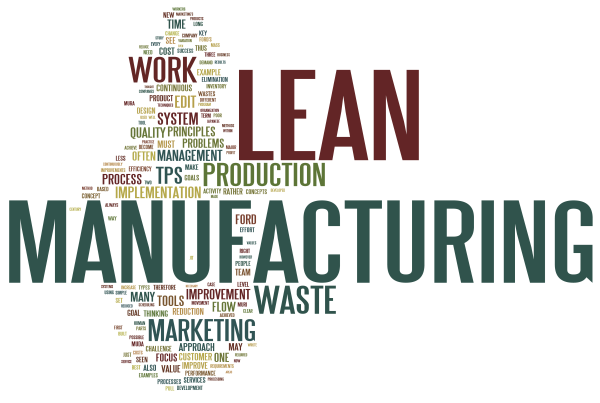 Understanding the value of lean manufacturing, how to build a lean manufacturing shop and how to profit from it is a critical learning for shops that want to compete for jobs, and not rely on underbidding to win new contracts!
To save you time searching for information on the value of lean manufacturing, we'd like to share with you our top five articles that will help you understand the value of implmenting a lean process in your shop.
These articles come from Modern Machine Shop, Cerasis, and Engineering.com, and they cover how to grow, measure and using lean manufacturing principles as well as the key benefits.
Enjoy!
---
1.) Lean Manufacturing: Is It Really Worth It? 16 Big Benefits Say, "Yes." "Customer expectations of reliable quality and rapid delivery forces today's manufacturers to either shorten cycle times or lose business. Customers simply switch suppliers when others are more capable of delivering within their preferred timeframes."
2.) Applying The Principles of Lean Manufacturing to Engineering. "The concept of lean manufacturing is commonplace in the automotive industry. In this article we explore how Dearborn Mid-West Company (DMC), a manufacturer of automotive assembly lines, applied lean principles to their engineering processes."


3.) What Lean Looks Like. "How do you know if your manufacturing facility is truly "lean"? Succeeding at lean entails establishing a lean culture in which the tools for becoming more lean are pervasive throughout the organization."
4.) Lean Manufacturing Is No Less Important. "There are a variety of new production technologies coming onto the scene, but lean manufacturing should remain a shop's underpinning."
5.) Going Lean In Order To Grow. One shop has a plan for dramatically expanding its contract machining business in high-value markets and to do this they are implmenting lean manufacturing processes to reduce downtime and increase production output.
---
To learn more about lean manufacturing and how your company can improve your production processes and increase profits contact one of manufacturing specialists. At MachineMetrics our machine monitoring and manufacturing analytics software helps companies improve their lean processes by helping them make faster, more informed decisions in real-time.
---