---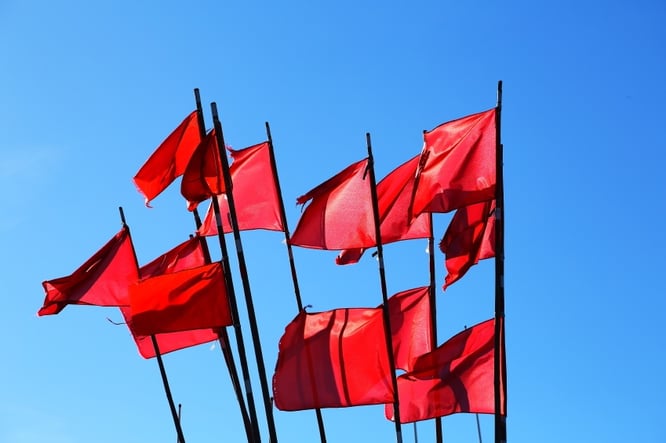 If you're hearing a lot about real-time OEE Software these days, there's a reason for it.
Manufacturers across many different industries - from small shops to fortune 500 companies - are quickly discovering better methods for tracking OEE (Overall Equipment Effectiveness) and identifying automated machine tool monitoring software for tracking the productivity on their shop floors.
And, they're jumping on board.
How about you? Are there any warning signs in your business that suggest it may be time to integrate real-time OEE software into your operations?
Here are 5 indicators that your shop productivity would benefit from having manufacturing analytics software throughout your shop floor.
1. Your customers are asking for OEE tracking
If they haven't already, it's only a matter of time before your customers start inquiring about how you track your overall equipment effectiveness. More and more, it's showing up on project bidding lists as a "must have." No longer content to get "in the ballpark" reports, potential customers want reliable data that a respected OEE software solutions provide. Savvy customers know that the more a modern manufacturer embraces new smart manufacturing and IIOT technologies, the more likely their jobs are to be finished on time. Which brings us to our next indicator...
2. Your jobs aren't being delivered on time
When jobs are consistently going out the door late, it's time to zero in and figure out why. No business wants to say goodbye to a customer - especially when it could have been prevented. Real-time OEE software lets you easily track vast amounts of data from your shop floor that you can use to identify hard-to-spot bottlenecks so you can get things back on track.
3. You think your uptime is fantastic
You've probably heard the lean manufacturing mantra, "You can't manage what you don't measure." The same philosophy applies when you make an educated guess about productivity on your shop floor. The whiteboard may suggest one thing, but real-time machine monitoring and manufacturing OEE software often reveals a truer picture of what your uptime actually is. When jobs and schedules are actually held up against expected cycle times, the results can be eye-opening.
4. You want to improve company culture
Improving company culture starts with communication strategies and tools that recognize and reinforce the most important outcomes your employees create for your business. A real-time OEE system gives you an opportunity to transform your shop floor into a laboratory that generates accurate data that you can use to create clear targets for tracking individual and team performance. Not only does it put accountability into their hands in a fair and practical way, it sends a message you are interested in a successful, long-term relationship.
5.) You're losing money
Ouch. When your business is leaking money, it's important to figure out why - and fast. Often, the source of the problem can be traced to inefficient manufacturing processes. The challenge? Finding them. That's where real-time OEE software can play a key role. The main culprit that machine monitoring can help you attack is unplanned downtime. OEE software gives you access to accurate information that allows you to view your entire manufacturing process and spot potential profit killers.
Can your company identify with any of these production red flags? If so it is time to invest in a real-time OEE software that will give your organization the most accurate production visibility in real time. Stay ahead of the competition and give your customers confidence with a machine monitoring software that helps you meet their production goals.
---
For more information about how MachineMetrics software can benefit your business operations, please click on the button below.