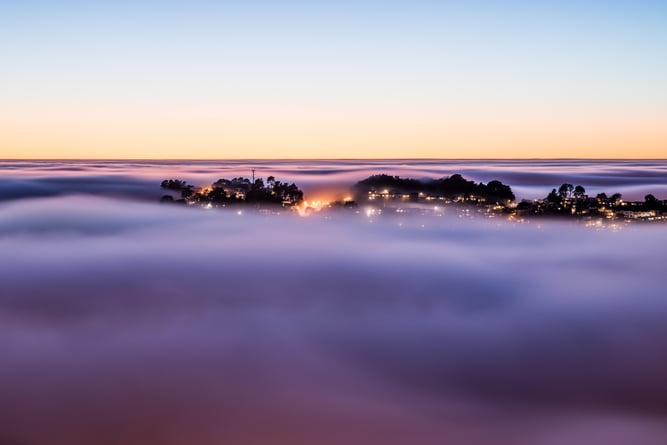 If you've ever been through an ERP implementation, no one needs to tell you how challenging it can be. Or all-consuming.
Just the thought of going through the process can send even the most seasoned IT professionals running.
Why?
Lack of industry standards. Sketchy reports on flexibility. And trying to get a handle on continually changing costs of an ERP implementation? Like nailing jello to a wall.
In short, an exercise that virtually no one ever seems clear about even after an ERP project has been greenlighted.
But the impact of ERP confusion and frustration can have other consequences - ones that can stunt a company's growth unnecessarily.
This apprehension surrounding ERP implementation is freezing many manufacturing companies in place and preventing them from enjoying the immediate benefits of a "sister" manufacturing software solution.
Enter machine monitoring software.
Using real-time production efficiency software to help you increase lean efficiencies on your shop floor, a machine monitoring system provides instant production visibility and deep analytics for faster decision making.
The best part? It's a fast and straightforward addition to your overall production efficiency efforts.
An ERP implementation is a monumental undertaking, but you can implement a machine monitoring system in a matter of days – and receive the benefits almost immediately.
Capable of operating on its own or alongside an ERP system, machine monitoring software focuses on machine performance.
Whether you're in the midst of choosing an ERP system, just starting to roll one out, or have one in place, you can implement a machine monitoring system without worrying about its compatibility with your existing or future ERP system.
MachineMetrics machine monitoring system dovetails easily with any existing ERP system: simply export your job information via flat file and upload the CSV directly into the MachineMetrics platform.
Once you migrate your job information to MachineMetrics, you can assign them to any given machine you are currently monitoring and track everything from part count, cycle time, OEE, utilization, and much more!
You get immediate, real-time manufacturing insights that empower your managers and operators to actively manage jobs and make adjustments when necessary.
MachineMetrics has created the first lean manufacturing solution that is as easy to run as an app on your phone. There's no reason you can't be enjoying all the benefits a machine monitoring software solution offers - regardless of your ERP status.