A Resource to Understand Industrial IoT, Explore Valuable Use Cases, and Prepare for Common Challenges
With tighter margins, rising inflation, and more competition than ever before, many companies are undergoing a digital transformation to remain competitive in today's market.
Industrial IoT is a critical technology for companies looking to create smart factories and capture more market share. In fact, many companies have already adopted connectivity solutions to cut costs and achieve a more efficient operation.
But what exactly is the"Industrial IoT"? And how does this concept facilitate a digital transformation to enhance business models and create greater operational efficiency? Is it a silver bullet? How are manufacturers actually using these solutions to get to value?
Below, we'll dive into the technology behind Industrial IoT. We'll also highlight common use cases, challenges, and benefits to provide you with a comprehensive overview.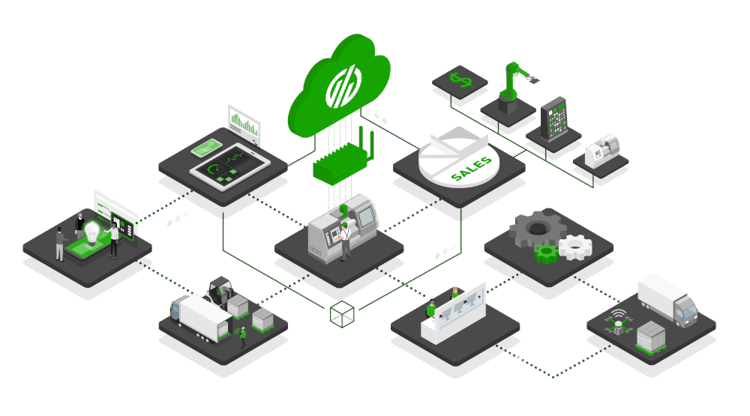 What is the Industrial Internet of Things (IIoT)?
The Industrial Internet of Things (IIoT) refers to the use of the Internet of Things (IoT) in industrial environments. It includes the collection of data from smart connected equipment, sensors, actuators, and systems.
Once collected, this data is cleansed, configured, and analyzed in the cloud. It then delivers valuable real-time insights to managers, operators, and other end users. In advanced applications and robotics, these insights can develop predictive and descriptive solutions and even trigger machines' autonomous or semi-autonomous actions. This makes equipment faster, more efficient, and less likely to suffer human error. It also improves worker safety, improves quality, and reduces costs.
Industrial IoT uses artificial intelligence (AI), machine learning (ML), and other software or computational tools to align devices and platforms. This creates a cyber-physical system with much more efficiency and capability than traditional manufacturing monitoring systems.
Statistics show that over 30.9 billion IoT devices are expected by 2025, and manufacturing will play a large part in developing business models that drive profitability. This is all part of a growing transformation attributed to the Fourth Industrial Revolution, Industry 4.0.
The Importance of IIoT
Mired in the manual processes and reactive maintenance of machines, manufacturing is the perfect industry to leverage the masses of data that machines produce but were previously untapped. Data is powerful and having access to it as well as an ability to manipulate it through business intelligence-based algorithms means gaining insights. It's not just about numbers but about what those numbers mean.
With Industrial IoT comes the ability to know, in real-time and across time and place, what is happening on a factory floor, right down to the individual machine and production cycle. This ability to engage in predictive maintenance and automated processes are only the beginning of what the data and interactivity can be used for.
Sometimes referred to as "advanced manufacturing", the future of Industrial IoT includes not only passive sensors that will transmit and analyze data but creating connections to machines that will enable active processes: machines that can self-correct when not operating within defined parameters, for example.
So while this may come off as tech once again eliminating the need for human involvement, IoT should be seen as allowing changes to the manufacturing processes that put the customer first. Faster to market, on-demand production and easier customization levels are just three ways the connectivity achieved by IoT can make a difference.
If anything, the improvement in communication and processes between man and machine will result in humans eliminating repetitive, manual tasks, allowing them to focus their attention on exceptions and improvements that will enhance the business value of a manufacturer.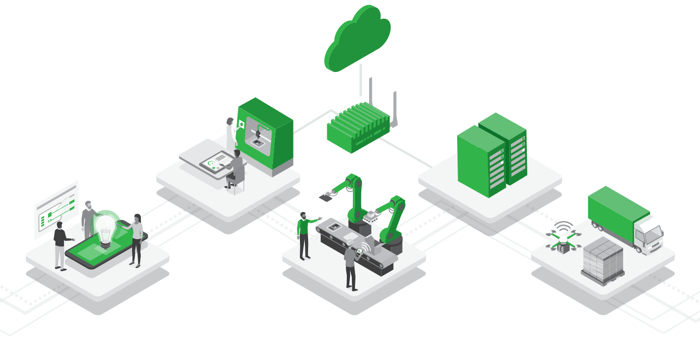 What is Driving Manufacturers to Move Towards Industrial IoT?
The original interest in Industrial IoT was all about efficiency. Manufacturers could save time and effort by implementing predictive maintenance schedules, avoiding unplanned downtime, and leveraging historical data to inform future production cycle decisions. All of these things contribute to a manufacturer's ability to be competitive in busy, global marketplaces.
But beyond efficiency, there is innovation. Manufacturers are seeing the benefits of accumulating masses of data so that they can design new products, faster and at a lower cost. The ultimate driver here is the customer. Being able to take an idea and create it, satisfying the specific needs of a customer, allows for unprecedented customization.
In addition, Industrial IoT creates not only an environment of "advanced" manufacturing but one of "smart" manufacturing as well. The connection and data that IoT can produce isn't simply contained to the factory floor but can extend well beyond to include the entire supply chain, from raw resources, inventory management, and demand forecasting, all the way through production and shipping. The ability to get down to the raw data allows the optimization of all business processes, which leads to growth.
From any device connected to cloud-based software, IIoT creates flexibility and speed in what was previously a sluggish and error-prone process of finding out what the data meant.
The Technology Behind Industrial IoT Solutions
The Industrial Internet of Things operates on insights created by real-time data collection. Manufacturing companies generate unbelievable amounts of transactional and operational data every second. Much of this data is lost or unstructured, meaning decision-makers derive little value from it. But when it's collected and deployed in an Industrial IoT platform, it can be turned into insights and solutions for a host of business needs.
The process begins with industrial equipment - the machines that produce goods for every market across the globe. Traditional machine automation often deployed proprietary software capable of capturing and analyzing their equipment. With the arrival of the internet, the industrial internet became possible, and connectivity became easier to deploy.
IIoT devices became smaller, easier to install, and OEM agnostic, making it possible to link newer production equipment with embedded sensors and older analog equipment retrofitted with sensors. This innovative technology meant that an endless array of industrial applications was obtainable, all relying on data generated by the normal function of the equipment.
In addition to traditional cables and T1 lines, today's IIoT devices also include smart sensors that can be connected via cellular or Wi-Fi.
The combination of a software platform and connected device proliferation means manufacturing companies have total visibility over the factory floor and the manufacturing process. The ability to analyze the data in real-time means that integrated solutions can alter SOPs and drive continuous improvement.
With a fully connected factory capturing real-time data, manufacturers can zero in on areas for improvement, access actionable insights, and develop proactive strategies through prescriptive and predictive analytics.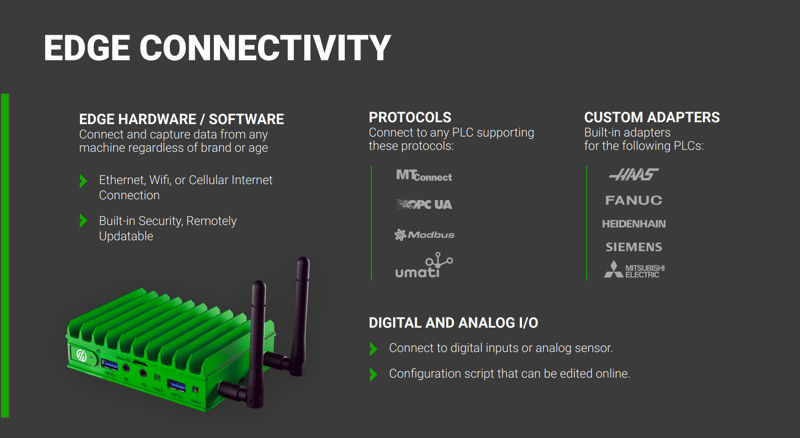 IoT vs. IndustriaI IoT
The Industrial Internet of Things (IIoT) shouldn't be confused with the Internet of Things (IoT).
IoT uses wired or wireless communication to connect, control, and deliver services to devices within a home or business. It's most commonly used in consumer devices such as cars, thermostats, or home appliances that can be connected to the internet to collect and transfer data.
IIoT is the collection of sensors, equipment communication, automation systems, and analytics platforms used to control and optimize operations within an industrial environment.
With IIoT devices, connectivity is the service, and data acquisition allows the service to tailor a customized experience to the user. Connectivity is a digital tool that combines advanced analytics, specialized edge devices, sensors, and communication to create and control an ecosystem designed to optimize, streamline, and improve efficiency within a manufacturing environment.
What Are the Advantages of IIoT?
Industrial IoT solutions enable manufacturers to begin using operational data more effectively by collecting and standardizing production data in real-time. In theory, this creates an unlimited number of use cases, from simply monitoring equipment downtimes to predicting trends based on historical data. Here are a few of the benefits of deploying an effective IoT solution.
Improved Manufacturing Processes and Productivity
Human intervention with equipment is slow and error-prone. By analyzing data collected in real-time, manufacturers can make data-driven decisions.
Advanced analytics can identify trends that wouldn't have been detectable otherwise and follow them up with a prescribed solution that improves production processes across the board. It can also identify differences between operator performance, shift variances, and other areas to help develop better labor and capacity utilization. These improvements raise overall productivity and unlock hidden capacity.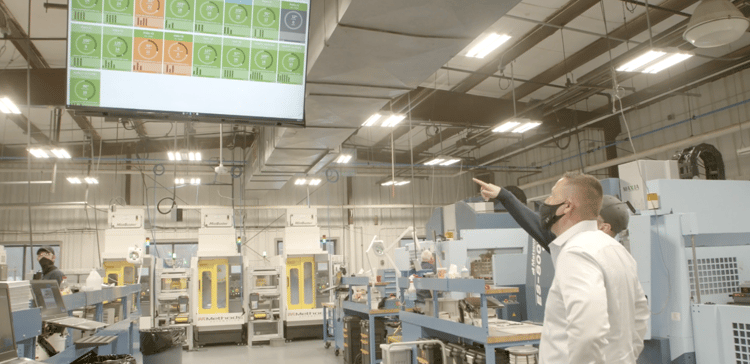 Better Inventory Management
With rising prices and higher inventory holding costs, inventory is an even more critical part of the supply chain than just a few years ago. Industrial control systems that utilize the IIoT extend data acquisition beyond the production floor. These systems pull data in from across the enterprise using devices centered on conveyance or tying into inventory software via API.
Finished goods can be tracked, and their impact and availability are included in the advanced analysis on the platform. From there, it can be pushed into finance software or ERP systems to give precise control over inventory.
Precision Quality
Traditional quality programs focus on auditing, inspecting, and preventing. Within industries such as CNC machining, where medical, automotive, and aerospace parts are designed to exact tolerances, slight variations could mean high scrap rates within the shop or safety failures if the part makes it past inspection and to the end-user.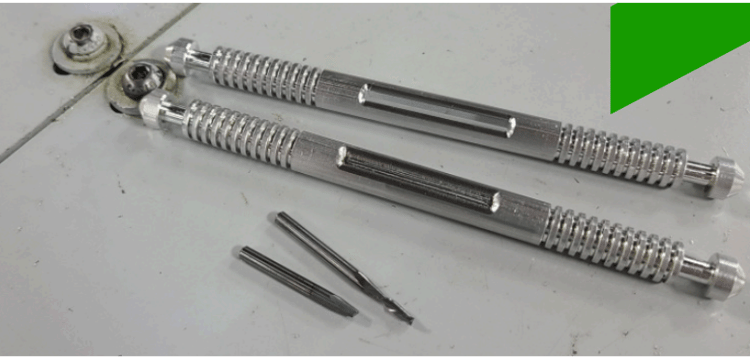 Measuring precision cuts, weights, temperature, and other data using IIoT devices allows operators to analyze data and make adjustments before production units veer from specified parameters. This analysis saves time, material, labor, cost, and wear and tear on equipment.
Data can even be captured for spindle and motor frequency. This helps manufacturers develop machine learning algorithms to spot failures that could lead to quality losses. By using edge devices, edge computing, or capability native to the IIoT platform, many quality adjustments can be programmed to be performed by the machine autonomously or semi-autonomously.
Cost Savings
IIoT systems can drive cost savings in manufacturing companies. First, the ability to detect and correct anomalies saves labor, lost material, and downtime. Secondly, analyzing data with advanced analytics allows industrial IoT to identify trends and patterns that humans miss. This analytical capability leads to process optimization and lower operational costs.
Additionally, connected devices can provide insights that allow companies to develop predictive maintenance strategies to lower downtime, reduce the cost of spare parts, and prolong equipment lifespan.
Asset Tracking and Protection
Capital equipment is one of the highest costs for manufacturing companies. With IIoT technology, real-time monitoring, predictive maintenance prescriptions, and other tools, companies can develop strategies for maintaining asset health across a single factory or an entire enterprise.
Advanced machine data platforms like MachineMetrics can analyze equipment data to detect tool life issues, machine health, and other variables. They can also prescribe actions that keep machines in good working order.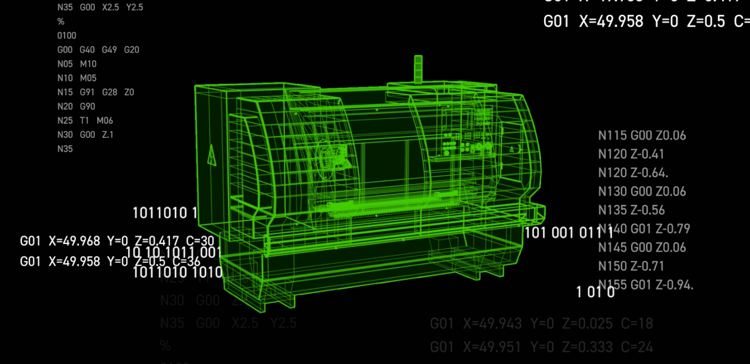 Improved Product Design
Traditional product design was removed from the manufacturing process and was wastefully iterative. In addition to driving up R&D and development costs, real-time production data wasn't available for inclusion into the design process.
IIoT technologies can link the design and development process with real-time data generated under actual operating conditions. This data can be analyzed to create digital twins that model product lifespan and identify problematic areas. This enables designers to correct flaws in current designs and develop new products with better performance.
These insights enable companies to develop proactive, business-forward strategies to lower development costs, improve revenue, and develop new products or services.
Which Industries Use IIoT?
Many industries are using IIoT devices and technology. Some of the most common industries using IIoT solutions include:
Electric Utilities
Electric utilities have vast resources stretching far beyond the point of production. The capability to deploy deep analytics that analyze energy consumption and predict trends results in better production and energy management. Digital tools that allow these producers to visualize their entire network in terms of performance and health have been a game-changer.
Oil and Gas Industry
Industrial environments vary significantly from industry to industry. The gas industry consists of large-footprint production over long distances. The ability to automate tasks that were previously performed in-person is critical for industries where early detection of anomalies can avert environmental disaster and ensure better worker safety.
Automotive Industry
The automotive industry has quickly embraced fourth industrial revolution technology. This high-ticket industry links IIoT systems with other emerging technologies such as robotics to create smart factory environments.
Today's automotive industry is deeply invested in software. IIoT has allowed it to create an ecosystem of production and manufacturing monitoring directly tied to sales, marketing, supply chain, and financing. This gives the industry a complete picture of its manufacturing conditions while pulling in data from ever-increasing onboard connectivity and tying them together for increased value.
CNC Machining
CNC machine companies are discrete manufacturers. Because they produce distinct items, there are pain points related to setup time, settings, process optimization, labor training and utilization, and more. It's here that big data analytics and advanced IIoT applications can make a significant difference in profitability.
By analyzing data from integrated sensors, retrofitted devices, frequency data, and other inputs, a CNC machine company can find ways to maximize capacity and reduce costs. This may be achieved through optimized processes, new shop floor layouts, predictive maintenance, optimized tool life, and more.
Lean how manufacturers are deploying IoT and unlocking key use cases in our eBook.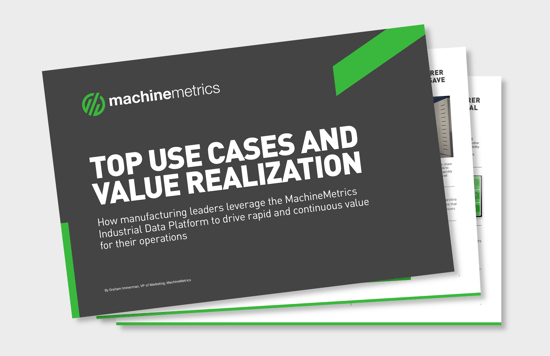 Risks and Challenges
Several issues are associated with Industrial IoT, including cost, experience, and security. Below, we'll take an in-depth look at these risks and challenges.
Investment Cost
With any new technology, the cost of adoption and implementation is high on the list of considerations. Like all industries, manufacturing companies tend to understand new technology in terms of traditional IT. The infrastructure, training, and maintenance of closed-network, on-premise systems were considerable. The thought of replacing or obsoleting these systems is daunting.
There's also a lack of understanding in terms of what the ROI will be down the road. If the promises are correct, the benefits of IIoT will override the cost. And as device proliferation and software development continue, investment costs will continue to drop. There are already affordable devices, software, and cloud-based service providers available for ad hoc systems.
Training and Experience
Operators and in-house IT staff often approach IIoT with hesitation, having been through numerous "next big thing" projects and training.
Staff members also suffer from the same issue mentioned in the cost section above, whereby their knowledge is based on how the IT infrastructure was built. These staff members should be shown that digital tools and advanced analytics help everyone work smarter.
IT professionals will appreciate that platforms like MachineMetrics enhance the versatility of an existing IT structure. Our platform can communicate using existing cabling and hardware while offering new connectivity such as Wi-Fi and cellular to increase the impact of the network.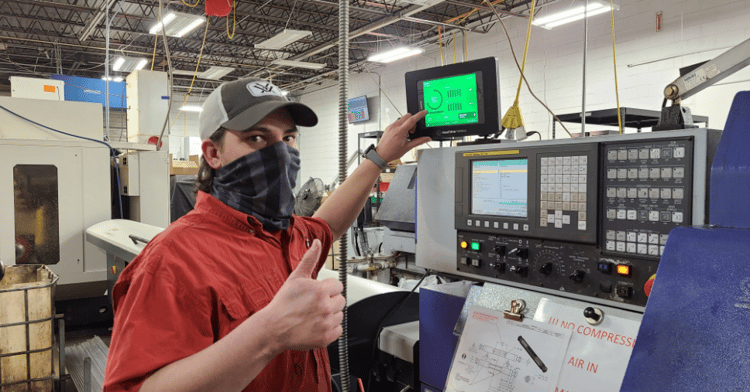 Security
Perhaps no issue concerns potential IIoT adopters like security. Security issues in IIoT may pop up due to weak encryption, insecure mobile interfaces, insecure web interfaces, and network services. These security concerns are understandable, considering as many as 50% of critical infrastructure operations use outdated software.
There's both a silver lining and a caveat to the IIoT security debate. The silver lining is that cloud-based security and the service providers who offer platforms through such services have rapidly increased security within the last few years, significantly reducing breaches.
The downside is that most breaches occur due to weak passwords or other company actions rather than the cloud provider themselves. This reality means that in the end, while security is always essential, responsibility for ensuring that data and access are controlled depends on protocols adopted by the companies themselves, just as they were required to do with in-house systems.
What Does the Future of IIoT Look Like?
IIoT is one of the most exciting technology trends in the world today, but many companies are still in the early stages of adoption.
The future of IIoT will see more connected devices, tighter security, and a falling cost of adoption. IIoT is expected to grow at a CAGR of 16.7% between 2022 and 2027 to hit $263.4 billion.
As more device manufacturers and software solutions enter the market, adoption costs will fall. However, as many companies realize double-digit productivity improvements, the perception of cost and benefit could quickly shift as companies seek a competitive edge.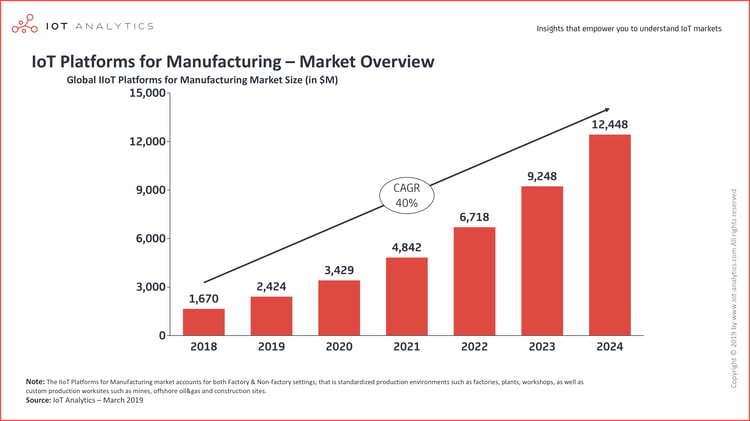 How to Begin Implementing Industrial IoT Solutions
A perfect example of Industrial IoT being put to good use is machine monitoring. Previously a highly manual process, IoT provides access to the data produced by machines in real-time and transcending any functional silos within an organization means faster, more targeted decision making, at every level.
"Leveraging the power of IoT, data is automatically collected from machines and used to provide real-time visualizations and notifications, as well as historical analytics to help factory workers make faster and more informed decisions." (Source)
The key to a successful IoT implementation in the manufacturing sector is to understand and work toward solving the challenges that are inherent:
Getting older, legacy equipment to speak to new internet-based technology:

Since buying new machines isn't on the cards for many manufacturers, adopting Industrial IoT means retrofitting existing units. Machine monitoring can function effectively through adaptive sensors and cameras, which allow unit monitoring and data collection at an unprecedented level.

Stable connectivity and security

: To get the data, an IT infrastructure with appropriate wireless technology that will allow stable connectivity is vital. It's not a matter of setting up a wireless WIFI router! That connectivity also needs to be secured, with data authentication and encryption. This need brings you full circle back to the stability of connections, when you consider the addition of bandwidth. Getting on the right track for this kind of IT infrastructure is an investment of time and money but once in place, the usability of the wireless, real-time cloud connections will be phenomenal: you'll wonder how you ever worked without it!

Industrial IoT is still young

: What that leads to is a lack of best practices, as you would routinely find in all things tech. This is particularly important in the areas of security. How a system can be breached and the best practices for managing such an occurrence need to be well planned to ensure a minimum of disruption.
Are You Ready to Take the Next Step in Your IIoT Journey?
MachineMetrics is the leading platform to collect, manage, analyze, and take action on manufacturing equipment data. Transform machine data-driven insights into action with plug and play machine connectivity, easy-to-use applications, and powerful integrations that empower frontline workers and other factory systems to operate efficiently and effectively.
Today, hundreds of manufacturers around the globe have connected thousands of machines to MachineMetrics to monitor productivity, identify bottlenecks, predict machine failures, and automate workflows around the operation of manufacturing equipment. We would love to show you how. Book a demo with our team to see MachineMetrics in action, or visit our platform page to learn more.